Benefits of Social Media Management for Your Bangalore Business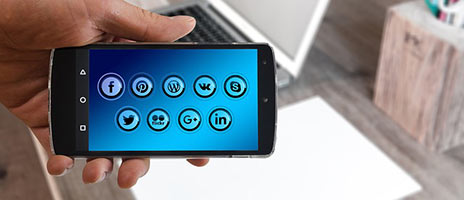 Social media management has become an important requirement for any business these days with the number of people flocking social media platforms. Social media marketing is no longer an option for businesses' and 'Bangalore is world's 2nd fastest growing startup ecosystem', so how are these two related?
It's a reality that Bangalore has become a definite platform for start-ups. Entrepreneurs start with an idea of making something big in the global market. A hyper-competitive market to look for, it's not an easy task to have a big break globally unless you have made it big in the local market.
So, how to make it? Hard work alone will not do, so what is the smart work that should be performed?
'Stay competitive, be communicative', well what kind of jargon is this?
In simple words, give your business a good social media presence.
What is Social Media Management?
'Social media management is an act of following and engaging in social conversation across multiple platforms.'
Or
'One-on-one interaction (occasionally) with customers over social platforms.'
Facebook, Twitter, Google+, LinkedIn, Instagram are some of the popular social media platforms.
What are the benefits of Social Media Management?
Why Bangalore Businesses need Social Media Management?
RICH CUSTOMER EXPERIENCE

A little few years back (consider as little as possible) social media platforms were considered a product marketing place for generating sales. But with time, businessmen started understanding that by utilizing the same platform but in another way, they can efficiently conduct a value driven business without much effort.
The other way here is the customer engagement. Today, observe any e-commerce website, you will find a product review section, why?
Because it bridges the credibility gap between a business and its potential customer group. The customer loyalty depends on how much room you have given them to speak about your brand and how effectively you are involved in it.
In brief, a social media platform gives you an absolute chance to communicate with your customers and understand their expectations from your service.

INCREASED BRAND AWARENESS & LOYALTY

How to dominate your industry?
It's a good question that holds a complex answer, but you should and will definitely know that.
The answer lies in these three terms; brand, community, and loyalty.
In a business, one should understand that there is never a stop for customer concerns. The more you address such concerns; the better is the chance to build a loyal customer group.
You can be a marketing manager, business owner, or an entrepreneur but it is your responsibility to market your brand distinctly to your customers.

INCREASE WEBSITE TRAFFIC & SEARCH RANKING

The vastness of the internet, in that your tiny business website, so how to attract some decent traffic?
Ultimately for every business, it's the revenue generated at the end of the year. The probability of seeing 'a visitor to buying customer' is possible only if there is some decent traffic coming in.
But how does managing social media helps in attracting web traffic?
You'll get answer for that but before that, you should know few things about why social media platforms are so important.
Because,

– A good number of people spend a lot of time on these platforms.
– They ask questions and seek answers immediately.
– They give feedbacks and expect changes to be implemented.

The last two points, if you have understood and been implementing, then trust me your website will definitely gain a good amount of traffic and a better SEO score.