Who We Are
Adroitte is a full-service web solutions & internet marketing company based in Bangalore, India. Established primarily to drive the online success of businesses located in India, we offer Indian companies the opportunity to make the most use of their websites through our technologically advanced web analytics and internet marketing strategies.
Managed and run by experts in the field of internet marketing and web analytics, our mission centers around not only creating visually stunning websites that captivate your audience but also ensuring that your website does the work it's expected to do- earning you the profits you deserve!
What We Do
At Adroitte, we strive to exceed our client's expectations. No matter what kind of business you run and in what part of India you are located in, we will create a veritable online presence for your business by harnessing the potential of the different elements of internet marketing. More specifically, we will help you
Target your customer base through dedicated Google Analytics, Pay Per Click campaigns, Display Advertising and Social Media Advertising like Facebook PPC
Gain prominence over your competitors through our stunning designs, innovative web analytics, and SEO optimized content
Interact with customers and manage your brand through Blog Contribution and social media platforms such as Twitter and Facebook
Interested in converting your website into a profit-making tool! Contact us today or Request a free quote and we will get back to you within the next 24 hours.
Awards and Certifications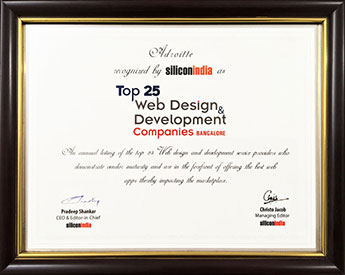 A Bangalore based Web Design & Development Company, Adroitte has been acknowledged as one of the top 25 service providers by Siliconindia
With an objective of creating a digital transformation, Adroitte has been successfully adopting every new transition for generating user-focused web designs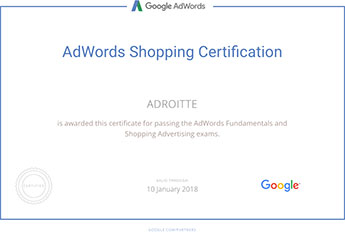 With Google Adword certification, Adroitte is now an accredited PPC professional
Having an expertise with PPC methodologies, we at Adroitte promise to formulate you a successful path for favorable ROI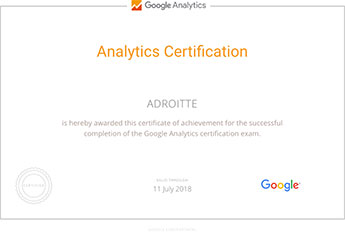 Through earning a Google Analytics certification, Adroitte is proud to say that it has better leverage over trending marketing strategies
Also, we promise to present you with opportunities that can generate considerate amount of traffic to your website