Introduction to WordPress, an Open source Website Development Tool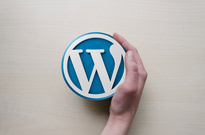 Initially a blogging system, WordPress today is a powerful platform for developing highly functional websites. An open-source platform, WordPress has unlimited users around the world working on it. Based on PHP and MySQL, WordPress is complete with thousands of plugins, widgets and themes.
Now coming to the main point, you cannot start with this platform unless you know the difference between WordPress.com and WordPress.org.
WordPress.com Vs WordPress.org
Or, the above header can be better put as free WordPress.com Vs self-hosted site, and to support this account we will go through each of these in detail. One of the main differences between these two publishing platforms is the hosting source, which will be discussed in the following sections.
WordPress.org
Compared to WordPress.org, the hosting service for WordPress.com website is free, but this privilege comes with a certain price. This information may sound confusing, so let me simplify a bit. With free hosting, the user will be limited in enhancing the website features. That is, no customized themes or plug-ins updates will be allowed.
Also the WordPress.org is easy to install, whereas, WordPress.com requires you to create a free sub-domain before proceeding further.
If we go in detail, each of these platforms has equal number of pros and cons respectively and hence should be chosen according to the requirements.
Benefits of WordPress in Website Development
The modern business requirements from a website is very basic, first, flexibility and second, adoptability. And websites built by WordPress promises both. Some of the key advantages of having WordPress as a website development tool are listed below,
Community-

With WordPress spreading its wings in every corner of the world, the assistance that one gets is quite unimaginable. As an open source CMS, the WordPress has a larger fan base, making it one of the most popular web development tool among the developers.

Accessibility-

From minute changes to major upgrades, the WordPress websites can be easily accessed anytime, anywhere without the need of additional software.

Consistency in Designs-

Apart from the myriad of themes and plugins which are available, you will also have the option to customize the designs. The selected theme will then be applied across all the pages of WordPress website, giving a consistent look.

Device Compatibility-

Or in better words, the responsiveness to multiple screen sizes. WordPress comes with responsive themes that enable you to well adapt to the growing mobile technology.

SEO-

With numerous built-in search optimization tools and third party plug-ins, the WordPress is favorable to search engines.

Cost-structure-

As an open source platform, WordPress is truly a valuable addition to the web developer's community. With numerous free themes and plugins, the WordPress allows us to design customizable websites in a lesser cost-structure. Also, the overall cost depends whether you are opting for a WordPress.org or WordPress.com platform for website development.