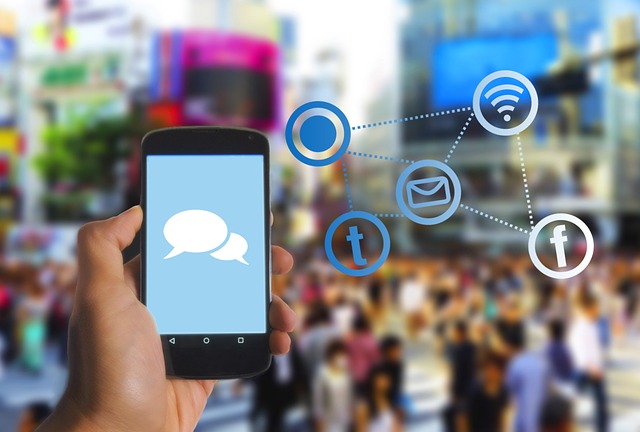 One of the greatest challenges startups face while developing a mobile application is having investors who can provide sufficient funds for the same. Normally, to develop a mobile application and pushing it to market, it will cost you an average of $2,000- $200,000. The amount is quite huge if you are an entrepreneur making ends with seed funding, but such things need not worry you anymore.
Yes, insufficient funds or time should not be a problem anymore, and nor you have to think about learning complex programming languages, and still you can develop a mobile app in minutes. And it is possible because there are numerous app-building platforms and in this blog, you will be learning about each one of them in detail.
AppMakr

Be it Android, iPhone or an HTML5 mobile website; create a mobile application in few simple steps. You need not code or learn anything, just bring your ideas into life by using the simple drag-and-drop interface.
This code-free solution offers unlimited tools, for you would find it easier to customize your app features and functionalities. The easy-to-use dashboard allows you monitor the analytics; a view of the number of downloads of your app. You can also monetize your app; all you have to do is place high converting ads and earn the space provided.
So far over 2 million apps have been created through this platform. Also, it's free if you are developing a basic mobile app, but if you are to add customized features then you have to buy paid packages.
The WYSISYG editor, as usual, allows you have control over the design. Each stage, each page you will have a complete real-time view of what you will get in the end.
Other features include push notifications, RSS, multi-language support, personalized HTML code, and much more.
Mobile Roadie

One of the best app maker till date, Mobile Roadie allows you develop mobile applications for both Android and iOS platforms.
Small business owners looking forward to branding for a wider audience group can make use of this dynamic platform without second thoughts. The easy-to-use content management system is highly flexible; any changes you wish to make you can do it with few clicks.
You can use the free trial version of Mobile Roadie for 14 days. Doing so, you will make yourself aware of features and functionalities and find it easier to decide whether you want further your association through prepaid plans.
Any well-designed website or mobile application will only give cold-results without marketing. This platform offers a good number of marketing features including advanced polling tools, golden tickets, promos, geo-fencing, social camera tools, mapping tools, and much more.
The points reward system is one such feature that is unique and promises better engagement from app users.
Appy Pie

Creating a mobile app is as easy as preparing pie if you are using Appy Pie, the DIY mobile app development tool.
Windows, Android, even iOS, you can easily create apps for all these platforms with zero coding knowledge. Use the simple drag-and-drop interface, integrate any number of features and build high-quality native mobile applications.
You can send geo-targeted push notifications to specific users and efficiently promote your app. The dashboard is available with default app pages, for instance, if you are planning a restaurant app, you can add individual items and simultaneously add the prices. Also, by coupling your app with Google Analytics tool, you can monitor and track the performance of your app.
One of the unique features of this app, you can build games for your app and that too without any coding knowledge. You can make use of this provision and have a solid approach towards your target audience.
Andromo

One in five millennials downloads an average of one paid app per month. (Source: 14organes)
The market for mobile applications is growing rapidly. People are investing a huge amount of time and money in developing a mobile application for their businesses, but not anymore.
Today, there are lots of mobile application development platforms that allow you create one without any coding knowledge, Andromo is one such in the list.
With Andromo create a stand-alone native Android app in minutes. Having multilingual apps is truly an add-on for the global market. The feature allows you have one and market your business to larger audience group.
Andromo is truly a robust app building platform, blog/news feeds, embedded websites, mobile websites, HTML5/Javascript code, YouTube videos, Twitter feeds, Facebook pages, music tracks, soundboards; your app can have all these features.
And each of them I feel is sufficient to keep a user hooked to your mobile application.
Appery

Appery is a cloud-based mobile app builder. Using this platform you can build applications for multiple platforms including iOS, Android, and Windows.
The visual app builder, which runs directly in the browser, allows you build a hybrid mobile app for Android and iOS. One of the highlights using this platform is you get to access both the front-end tools and back-end tools. Since it's a completely cloud-based platform, you need not download or worry about maintaining the software.
The support for multiple languages allows you reach a wider audience using different devices. Also, features like a drag-and-drop editor, WYSISYG simulator, keeps you in line with the design. If you are a beginner, you will be provided with a complete tutorial with step-by-step guidelines to make you feel more comfortable in using this platform.