AI-Powered Bot: An Innovative Web Designing Trend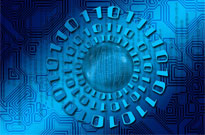 'Experience the best' is the message of every new web designing trend that keeps appearing with the growing technology. With a customer point of view, the new web designing trends are becoming better and inventive with each approach. One of the best examples to support this account is AI-powered bots.
Introduction of Artificial Intelligence into Web Designing
Before we proceed we should know something about bots. Bot technology is not a new thing as we all know about siri and cortana. So how well your business performs through your website now depends on how good you are in embracing the artificial intelligence.
One of the most basic principles of having a website is to make you services available 24X7 to your respective customers. But in reality, this has become a stale concept, as customers are looking for more and a much better service.
Virtual assistants or in other words the AI powered bots can be the best solution for this. User-experience can never be better, when websites are assisted with such technology. Also, with such a medium, customers will find it easier to have a real-time access to data or perform communication.
AI Impact on Website Designing
Nothing has changed, but nothing has remained the same anymore. Sounds confusing right? Well, we have seen a lot of progress in the web designing industry in the last few decades. Having a website was just a fad, but today it has become a necessary resource that every online retailer should have. Coming to the progressing part, it would be more convincing if we were to call it as an evolution of the decade.
Real-time-
Conversation in a more humane way, well, that's what an AI powered bot can provide to the customers who visits your websites. Also, a business website will suitably be at more advantage as the access to large volumes of data will be easy in real-time.
Better Service-
We have heard a lot about customer support services, where things will not end with a satisfactory note on either side. But with an AI-powered bot, the chances will never occur, as an organization can be in same wavelength as that of its targeted customer group.
Reliability-
With no human interference, the chances of misinterpreting the customer needs will be very less. An AI-powered bot can easily analyze and serve the requirements of customers precisely without any setbacks.
An Advanced Approach-
Surely it is an advanced side of web designing technology, but projects as a simplified approach from the customer viewpoint. Not understood? Well, the interfacing with websites will be more flexible and user-friendly.
One question may surely arise, that how can a business become future-proof? A well-structured answer can be re-strategizing. Yes, with each customer visit, the interpretations of their behavior and preferences can be well understood by a bot as compared to that of manual tracking.
Final Thoughts
Now, people should prepare themselves for the bot revolution, which can guarantee not only a better user-interface, but also a future-proof business for the online retailers.