An In-Depth Guide to Shopify Website Development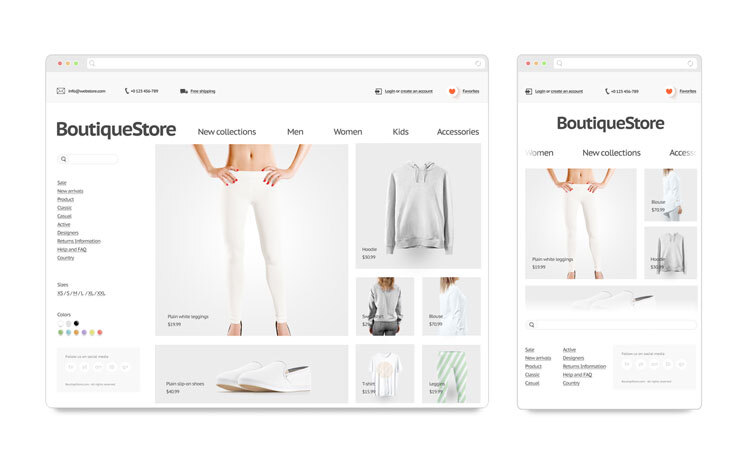 Once you decide to create a digital presence for your business, Shopify can help you set up an eCommerce store that starts from creating an online marketplace from the ground up to creating a social network store, as well as shipping, payment, and other services.
You must identify the finest possible technique to advertise your items once you have your goods, suppliers and have settled on an eCommerce marketing strategy for your product. However, you can't just start selling; you'll need to start with a store.
What is the best way to set up a Shopify store?
It is true that setting up a Shopify store can be time-consuming and require many lengthy steps. However, it is Shopify's easy UI that gets the maximum credit for its rising popularity.
With Shopify, setting up an online store has never been easy, especially if you aren't a techy. So, here's how to get started.
Make a Shopify account
Visit the Shopify site, depending on your location. The options will lead you to Shopify.com's local version, from where you can start your free trial. To do so, go to the top-right corner of your webpage and click the icon. Now, you'll have to fill out some basic information before deciding on a name for your store. Keep in mind that your Shopify store's name acts as your company's identification, so pick a name that matches.
Add more information about your Shopify store
Shopify will also require you to supply information about your business in addition to personal contact information. Fill in the areas that ask for information about your business revenue, a statement about your Shopify store's objective, and billing information. You will be routed to your Shopify admin page once these fields have been completed.
Make your Shopify store unique
Shopify's administrator page provides all the information you'll need to get your online marketplace up and running. You'll be able to add things to your marketplace here, either individually or in bulk. It is also possible to include services, data, and other digitally downloadable products.
Choose the theme and design
The design of the store should reflect your product and your ethos, style, and other factors. You should pay special attention to the interiors of any brick-and-mortar store you set up to optimize client traffic, so why should you be any different with your virtual store? Start by selecting a basic theme from among the many available virtual shops on Shopify, and then customize it to fit your brand's design and look.
Add items to your Shopify store
Now that you've settled on the layout of your website, it's critical to include all the products or services you have to offer.
A tab labeled "Products" can be seen on the left side of your admin panel. Choose this option to either add new products to your listings or choose from your existing inventory. You can include the product's name, a description of what you're offering, photographs, pricing, and more in this section.
Sort and categorize your items
Ensure all of your products are properly classified for your clients' convenience. You may, for example, sell more than simply garments, in which case you should specify the sex, age group, or other relevant information that you offer apparel for.
Create a Shopify payment account
This is the most important stage in setting up a Shopify store. You'll need to set up how customers will pay you, how you'll receive payments, and more after your products are listed, and your e-commerce site is up and running. You can use third-party payment solutions in addition to Shopify's payment gateway.
Conclusion
After following the key stages mentioned above, you should begin to understand everything there is to know about Shopify taxes and shipping rates. It's also time to test your order system, personalize your domain, and disable password security. Also, don't forget to monitor your website regularly. If you are looking for professional help, Adroitte is the one-stop solution to connect with experts.