Best Practices in Digital Marketing: Everything You Need to Know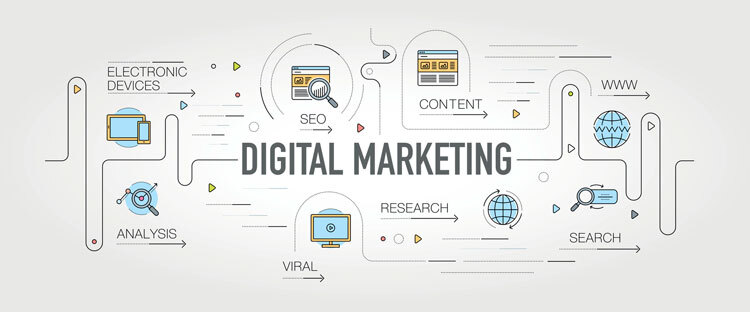 A digital marketing strategy may either make or break a company. No one will benefit from your product or service, no matter how great it is if you can't advertise it appropriately. With new innovative firms and products being created every day in the digital realm, marketers must stay on top of their game to guarantee what they communicate with their clients and audiences.
Because of the fast-paced nature of digital platforms, marketers must be nimble enough to stay on top of trends while also incorporating them into their marketing strategy.
Creating Content for a Specific Purpose
Business consumers, particularly in the B2B industry, aren't only looking for the latest technologies and toys. They are seeking a solution that can assist them in achieving their company's objectives. This thought is taken on with marketers in a big way, and the material you put out to your diverse audiences should be oriented with a solution in mind. According to 72 per cent of businesses, creating relevant content is now their most effective SEO strategy. It ties the dots between an important trend, the product or service given, and the practical advantage a client can expect, whether it's a blog post, featured article, thought-leadership whitepaper, or webinar.
Use SEO Tactics
Many websites rely heavily on visitors generated by online search results. Search outperforms social media by over 300 per cent.
Search engine optimization (SEO) is perhaps one of the most effective areas of digital marketing as more and more consumers rely on Google and Bing to answer all of their questions. However, increasing your site's search engine ranks isn't always straightforward.
Enlisting the help of skilled SEO experts is required to create an SEO/SEM action plan. However, once you've established that your workforce is well-trained, you'll notice that they produce the highest returns. Deep analytics, understanding the complexities of search algorithms and knowing the optimal content placement methods are all part of SEO/SEM implementation.
Use A Variety of Channels To Your Advantage
You'd be surprised at how many digital channels there are. While most marketers believe that social media and SEO are the only methods to communicate with their consumers, there are other fascinating upcoming technologies and channels that marketers should be aware of and leverage.
Use Reliable Information
The reliability of data is critical for the success of a data-driven campaign. Cleansing data entails removing inaccuracies, typographical errors, syntax flaws, and other issues. It's also crucial to supplement your existing data with pertinent information. Your data-cleansing processes are critical to the success of your digital marketing campaigns.
User information like physical locations, phone numbers, and social media handles can help your data be more precisely focused and responsive. Several specialized organizations can execute email hygiene and appends regularly to ensure the correctness and integrity of your data.
Conversational Marketing and Chatbots
Automated technology, usually integrating artificial intelligence, is used in conversational marketing. It covers everything from customer feedback to email marketing, and it uses chat and voice to connect online customers and brands.
Chatbots have a huge reach now that messaging apps are so popular. In fact, the top four messaging apps had eclipsed the top four social networks in terms of global monthly active users.
Conclusion
Businesses of all sizes benefit from using digital marketing because it allows them to craft an effective strategy for reaching their target audience as well as establishing a personal connection with them. Keeping up with the ever-changing nature of the internet necessitates adapting your digital approach accordingly. Seek help from digital marketing experts at Adroitte. Know the best practices to use digital marketing strategies for your business from the professionals who have helped many businesses achieve their goals.