Difference Between Google Shopping and A Bing Shopping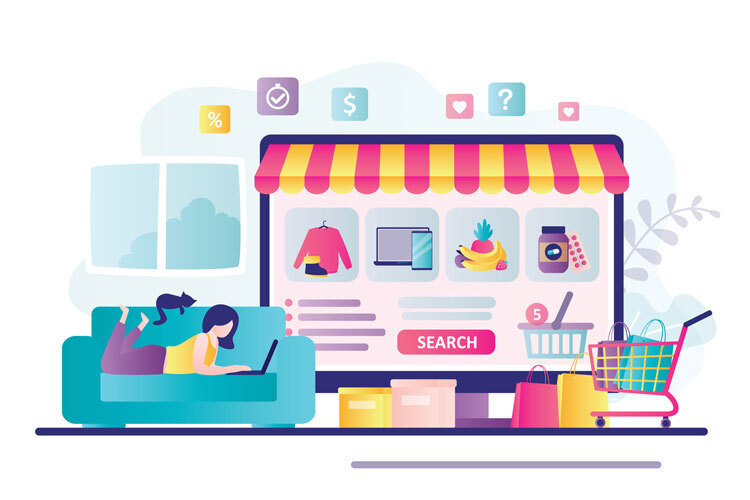 Shopping advertising was formerly referred to as Product Listing Ads in the digital era (PLAs). They cemented their place in the ROI pantheon by giving them the coveted additional visibility that brought in more money and strengthened customer loyalty.
If you're getting ready to launch your next shopping ad campaign, you're undoubtedly debating between Google and Bing. Your objectives will determine which is ideal for your Microsoft advertising needs, and occasionally it might be beneficial to advertise on both. With that in mind, let's examine the advantages and disadvantages of Bing and Google Shopping to assist you in craft your upcoming marketing strategy.
Quick Histories
Google Product Search replaced Froogle as its moniker in 2007. This early iteration of Google Shopping offered PLAs for free. By 2012, Google online shopping, a service that advertisers had to pay for, had replaced Google Product Search. MSN adCenter debuted in 2006 and was renamed Bing Ads six years later. Bing Product Search debuted in 2013.
A feeding factor
To run at its optimum, the Google online shopping feed needs to be heavily optimized. This includes adding a long list of mandatory fields and optional fields. In addition to three importing options, including feed uploading to Merchant Centre and importing from a supported ecommerce platform, Google Shopping accepts text (.txt) and XML (.xml) formats.
One alternative for importing from Bing is posting a feed to the Bing Merchant Centre. Other approved formats include XML files,.txt,.zip,.gz,.tar.gz, and.tgz. Bing also has six needed fields that must exactly match Google's required fields if you want to sync the feeds. These fields are Product ID, brand, category, and product type.
Market Share
In terms of market share, Google dominates. It currently holds a 77.43% share of the desktop search market compared to Bing's 7.31%. It has a 96.01% market share vs Bing's 0.84% in the mobile and tablet domains.
Additionally, Bing's stats remain very consistent month to month while Google's market share continues to increase. When compared to Google's exponential growth, other search competitors accomplish practically nothing.
Demographics
Even if Google may have a clear advantage in market share, Bing should still be given a chance. Why? User demographics. Whether Bing plus Google or just Google is what your brand needs depends greatly on who you are targeting. Google receives 11.095 billion monthly searches from 1.17 billion unique users each month, demonstrating how much its users adore mobile devices.
When compared to a Bing ecommerce website, which has 5 billion monthly searches from 160 million unique monthly searchers, the specifics of its user data are not as publicly available. Bing provides more information on who uses their search engine; Therefore, even though Bing users may be less likely to utilize mobile, their purchasing power is still important to consider and will pay off if your company has a premium brand.
Ad Format Elements
The ecommerce website shopping ad structure may also affect your choice to use Bing instead of Google, or both. On a desktop, Google's product listings can be seen in four locations:
Image lookup
Leading SERP
Proper side (next to search results)
Sites that are Google Search Partners
Bing might be the clear winner in terms of Return on Advertising Spending (ROAS). Naturally, this depends on your marketing plan and target market, but it is very easy to boost your revenue with Bing. Unlike Bing, which now provides search query data at the product level, Google Shopping is restricted to the Campaign or Account level.
Google merely provides the capacity to view product-level search inquiries; it does not provide access to this crucial resource. You can determine whether a specific product is to blame for certain non-converting queries using the readily available and precise data from Bing.
Conclusion
So, what have we learned? First and foremost, it's important to understand the difference between Google online shopping and Bing shopping. Secondly, while there are some pros and cons to both platforms, at the end of the day, it is up to you which one you use. Hopefully, this article has helped make your decision a little easier.