How to Setup Local PPC Campaign?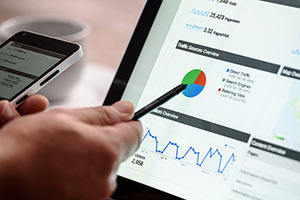 A local PPC campaign? How to build it? Before that, let us understand what a local PPC campaign is and why we need it?
Also, here we are speaking about going local, but not global, why is that? I think this is the first question that will ring, right?
Think of the budget that you need for campaigning in the global market, do you have that? Local PPC campaign is something that actually helps promoting business in a particular geographic area and target the local audience.
Limiting your business advertising to a handful of places will actually help your business as well as the budget involved. Customers who search for services by city, town, or street find local PPC campaigns more useful.
Do you know why Local PPC is so powerful?
Because,
Reduced Competition
Increased Relevance
Increased Clicks and Conversions
Dominate Local Market
The local Adwords campaign will be successful only if there are strategic keyword research and a proper organization of the campaign structure.
Follow these steps and set up a Profitable Local PPC Campaign
A. KEYWORD RESEARCH

First, do a research on how local customers who are searching for products and services in a particular area and look into the actual keywords they are using. Next, make two separate lists, one that has a list of services and the other with areas where these services are being provided.
The service areas can be based on the regions, postcode, city, state, or suburb.
We know that local PPC is about keywords utilized (as per customer's research habits), so with two lists and Google keyword tool, you can deduce a master keyword list.

B. CREATE CAMPAIGN

This phase is all about setting up a campaign. A good campaign helps you avoid targeting customers on the wrong location.
Split the campaign based on how people will look for your services
i. Under the Geographically targeted campaign, you will find people searching for services within that particular area. So if it's Buckley St (Australia), your campaign target will be set only for Buckley St.
This campaign is designed for people who do not include location name in their search query.
ii. In keyword targeted campaign, a larger geographic area is being focused. For instance, people in and around Australia are looking for a baker with in Buckley St.
"Baker Buckley St"
Note: For the campaigns to be effective, the campaign settings should be,

– Keep/display ads only on Google search engine
– Display Search Ads on "search network only"

C. SET UP AD GROUPS

Create different Ad groups within each campaign

| BAKER BUCKLEY St | Cake BUCKLEY St |
| --- | --- |
| Bakers Buckley St | Buckley St Cake Shop |
| Baker Buckley St | Cake Shop Buckley St |
| Best Baker Buckley St | Cake Buckley St |

Here the keywords are categorized and added to respective ad groups. Based on keyword competency you should bid prices for each Ad group.

D. ADD KEYWORDS IN AD GROUPS

You had prepared two lists, remember? Use them here (city, state, postcode, etc) to create a more relevant ad campaign.
Each keyword utilized should be connecting to Ad group created to get a high-quality ad score, better click through rates and performance.

E. SET THE MATCH TYPE

We have 5 types of Google AdWords Keyword match types namely,

– Exact match
– Phrase match
– Broad match
– Negative match
– Broad modifier

Now implement these 'match types' within each ad group.
Note: You can avoid unrelated words from reflecting on your Ads through including them under NEGATIVE WORDS.

F. WRITE HIGH-QUALITY ADS

So what does a high-quality ad include?

i. Keyword rich headline
ii. URL (the landing page)
iii. Line 1 – Product features
iv. Line 2 – the benefits of choosing you

G. ADD EXTENSIONS

Get benefit from product listings, site links, and Google maps by adding extensions to your Google Ads.
What are the extensions that you can add for your local PPC campaign?

i. Sitelink Extensions
ii. Location Extensions
iii. Call Extensions

H. LANDING PAGES

What is a landing page?
When a customer clicks on a search engine result link or a PPC ad, he will be directed to a web page that includes keywords, products related to the Ad.
It means if a customer clicks your Ad on Google, he should be taken to a particular web page that gives information about the product and not the homepage.

I. ADD CONVERSION CODE ON THANK YOU PAGE

Why should you do that?
To track your performance, yes, if people are clicking your ads, then how many clicks are being successful? You can actually measure that by adding the conversion code onto your thank you page.
Based on the performance of each campaign, you can bid for different versions of the Ads created.