Most Popular Editing Tools Used In Website Designing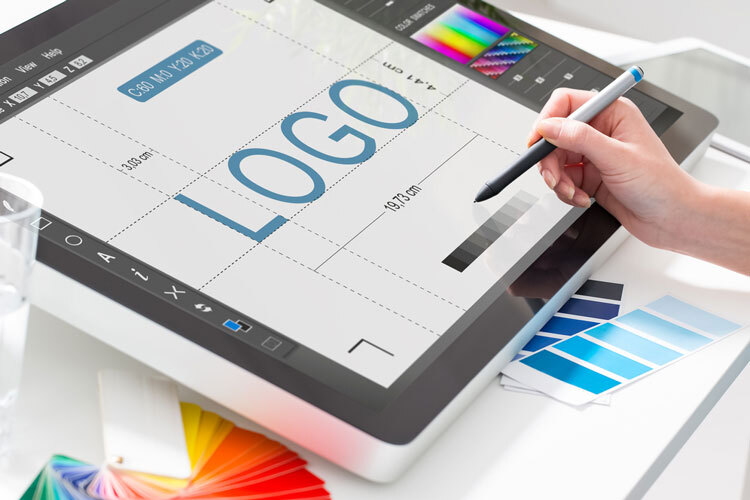 In today's era, websites play a significant role in improving the digital presence of a company. Here, excellent website designing is an essential factor that contributes to the success of the site. That is why web designers opt for a wide array of tools to make the site attractive and user-friendly. After all, it is the website that is the digital representation of your brand.
Different editing tools that web designers use
There are numerous types of web design tools that professionals use to create a great website. Here, editing tools play a major role in making the website stunning and highly functioning.
One of the most popular editing tools available right now is Photoshop. There are numerous features that make this graphic designing software an excellent choice. For instance, with Photoshop, you can get high-resolution images. Apart from that, you can set the brightness and get rid of blurred areas. Since its release in 1988, this remarkable designer tool has made life easy for web designers across the globe. You can use the different options and bring your unique ideas and concepts with ease into life. Though there is a free seven-day trial, you will have to opt for the paid plan to continue to enjoy the benefits.
Did you know that Coreldraw is an absolute favorite for web designers? Corel Corporation's CorelDraw is an excellent graphic design solution that comes with a wide array of features. With this, creating memorable photos, graphics and designs are easy and hassle-free. Some of the most popular features include a touch-friendly GU interface, LiveSketch tool, custom node shapes, etc. Apart from this, you also get healing clone tools, font filtering, copy curve segments, interactive sliders, and more. The main reason why CorelDraw is so popular is due to its personalization and reliability.
If you are on the lookout for a simple yet efficient tool for website design, Sketch 3 is a perfect choice. It is easy to navigate and doesn't come with a plethora of options. That is mainly because there is no need for so many buttons. Here, you can get a user interface that is simple and hassle-free. Moreover, you can work with different people on the same file with Sketch. You can also combine different symbols to develop a reusable design. Besides, it is a highly affordable option when compared to other editing tools.
Did you just love the graphics on a company's social media post? Canva is one of the most reliable editing tools that can be used to beautify social media posts, websites, etc. Here, the hassle-free drag and drop features make this tool extremely popular among website designers. Moreover, here, you can get numerous vectors, stock images, and much more. Apart from this, access to photo filters and illustrators also makes the tool impressive. You can try the free version of Canva. But, to truly gain the experience, you must try the monthly paid plan.
If you are on the lookout for an excellent multi-purpose editing tool, you can choose Instasize. No matter the condition of the raw photo, you can expect a stunning picture at the end of the process. Moreover, it is highly reliable and is one of the top-most choices for website designers. Besides, you can also use the Instasize app and work on it via mobile phones. The user-friendly interface makes working on it easy and hassle-free. You can choose the free basic plan and then move on to the premium one.
Are you bored of using the same template for website designing? In that case, you can opt for Crello. It is an excellent design editor that professionals use to create videos and graphics. The intuitive user interface makes the tool more appealing and trouble-free. Here, you can gain access to numerous stock images, 250 fonts, and more than 30,000 templates. Apart from that, you can also use the available 50,000 video clips for free. You can take a pre-made template and then start working on it. Besides, you also get the option of adding animated graphics.
Another highly popular alternative to Sketch is the Vectr. It is a cloud-based, free illustration software tool that offers a wide range of features. Here, website designers can enjoy the drag and drop editor, which is easy to use. Moreover, they can share the designs with others owing to the cloud feature. Wondering if you can develop complex illustrations with Vectr? Indeed you can! Try using Vectr, and you will get an excellent result for your website with ease and efficiency.
GIMP or GNU Image Manipulation Program is a well-known open-source editing tool that website designers often use. It supports macOS, Linux, and Windows. Now, you might feel that the interface is out-of-date, but that doesn't interfere with the functionality. You can get here all the features that you would find in Photoshop. The most beneficial aspect is that the tool is free. However, it is important to note that GIMP is not easy to use or learn. You will need to spend a significant amount of time and energy learning the software.
Illustrator, also known as Adobe Illustrator, is an instant hit among website designers. This vector-based software comes with different tools. With Illustrator, you can weave gorgeous illustrations with minimum hassle. Do you want to generate mirror images? With a click, you can get that and more.
Moreover, you can also conduct in-panel editing. The intuitive user interface of the tool makes it all the more popular. You can opt for the free seven-day trial of Adobe Illustrator. If you like it, then you can opt for the monthly or annual paid plans.
Conclusion
These are some of the most popular editing tools that web designers use to build an excellent website. However, the wide range of items leads to confusion. That is why professionals must check out the features, pros, and cons and then select the best tools for the website. The unique the website, the higher will be the traffic rate.