How Website Analytics Can Help Improve Conversion Rate?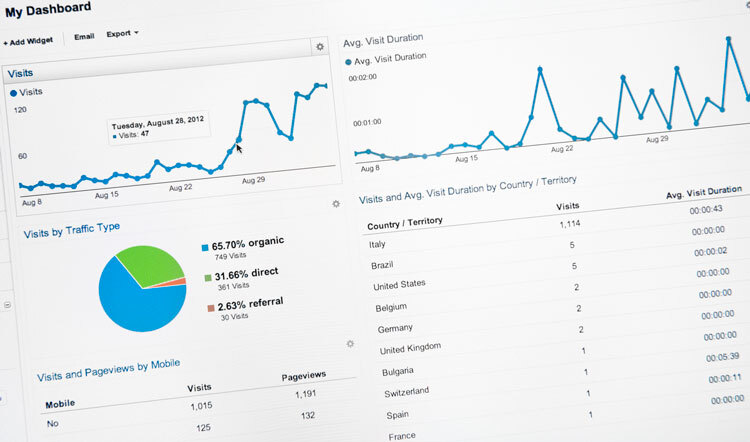 Is your conversion rate not projecting what you anticipated? Sometimes, theoretical assumptions don't convert into real-life results. That is why you need to understand the present condition of your conversion rate in order to improve it. For that, having extensive information on your current website analytics is essential.
You must have a detailed report on the present conversion rate on an overall basis. Apart from that, you also need to know which pages are faring well and which are not giving accurate results. Besides, understanding audience needs and expectations from your website is also crucial.
There is no way that you can improve the conversion rate if you don't know the underlying problem. For this, you need to seek help from professional website analytics. They can offer you excellent guidance on the matter.
Different ways to improve conversion rate
There are various ways you can improve conversion rates via website analytics. Take a look –
Gather information from the demographic data of the website
Did you know that Google Analytics can offer you a wide range of information on your site visitors? Here, you can get different demographic data such as age, location, interests, gender, etc. From this information, you can get a clear insight into your visitors. For instance, you can know who they are, what behavior they exhibit, and what catches their interest.
Google Analytics allows you to create multiple segments in order to ensure that you can make the comparison with ease. For instance, you can include age groups, gender, etc. If you know how to extract deep information, this is the right place.
Assess the data from the landing page
Did you know that landing page plays a crucial role in improving conversion rates? That is because most people take a look at the landing page of the website and make judgments. If they are impressed, they will navigate more. But, if they are not, chances are they will never come back again. That is why you need to focus on setting up an impressive landing page.
To improve the landing page performance, you can take a look at the following metrics –
Number of visits
Conversion rates
Time spent on the page
Number of leads
Note information to know more about your visitors
One of the main factors that affect the conversion rates of a website is the visitors. There is absolutely no doubt that you need to know more about them. For that, you need to assess the data. In that case, you can take a look at their behavior pattern and demographic data. This will offer you a plethora of information on your visitors.
Here, it is vital to note that understanding your visitors will help you to include or exclude things from your website. It will ultimately lead to an increase in traffic rate, thereby increasing the conversion rate as well.
Nowadays, Google considers page speed a vital factor while ranking websites. It has become an essential part of the web experience criteria. In this era of modern tech, users want pages to load as soon as possible. If it takes more than a few seconds, the visitors will leave. This increases the bounce rate of the web page.
You need to make sure that you have an excellent page speed to improve lead generation. Google Analytics offers speed analysis so that you can observe the loading time of different website pages. Apart from that, you can also compare it with the exit rate of the visitors.
Keep a close eye on the shopping behavior pattern
Do you have an eCommerce website? In that case, users selecting products but not buying them are a big problem. In other words, you need to find ways to fix the cart abandonment issue.
For this, you can take a look at Google Analytics ' shopping behavior analysis. Here, you will get a detailed study on the total number of sessions per page in the purchasing process. This allows you to understand where exactly the drop-offs are occurring. Now, you can quickly fix the pages that are leading to the cart abandonment problem.
There are several factors that play a significant role in the drop-off rate. You need to consider all of them in order to optimize page traffic.
Analyze the behavior flow of the visitors
It is imperative that you understand the behavior flow of the visitors scrolling your website. With that information in hand, you can make necessary changes with ease. Moreover, you also need to note down the exit and entry pages.
Google Analytics displays the Behavior Flow feature. Here, you can use how the visitors use or navigate your site. Moreover, you can check out another essential parameter – the drop-offs.
By noting the wide range of information, you can implement different changes. Keep in mind that the aim is to increase conversion rates significantly.
Look out for relevant keywords
Keywords play a vital role in an effective digital marketing strategy. It increases ranks in the search engine page results. You need to make sure that your website is optimized for relevant keywords. For that, proper keyword research is of paramount importance. After that, use the keywords generously on the website pages. It will definitely help in bringing more traffic to the site.
Another thing that you can try to improve the conversion rate is to conduct A/B split tests. You need to do them continuously without fail. It will help you to understand which strategies are working and which are not. As such, you can make the required changes with ease.
Conclusion
There are numerous parameters that can aid you in understanding the performance of your website. Using them to your advantage is the only way to stay ahead of your competitors. But, for this, you need to interpret the data correctly and adopt corrective measures. Here is a list of some factors that can help you improve the conversion rates of your website. Note them down and take active steps right away!