Thinking to Start or Revamp Your Website? Dos & Don'ts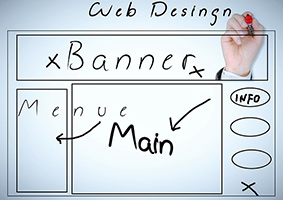 Sooner or later you may realize the importance of making those magical changes that may give your business a little good push towards success. Yes, if you are thinking of revamping your website there are certain norms that you need to follow to avoid going from bad to worse.
Businessmen around the world had made it a common practice to redesign their website for reaching the prospective client group. But the web redesign will be effective only when one doesn't overdo or under do the things for their website.
Suppose your previous website design is not giving you sufficient business, to be more precise, the conversion rates that you are looking for. Then think that by redesigning your website you are giving your business a second chance.
Impressions are essential, so when you are redesigning your website make sure to focus more on the homepage. Actually, there is more than a homepage that you have to concentrate, so let's go through certain dos and don'ts to avoid from getting more than what were bargained for.
How to Achieve a Productive Web Redesigning/ Revamping?
SET A TARGET
Do's

Define a target for you redesigning your website. Design without a purpose is a waste. Know what you want to achieve from your underperforming website and address the new markets to get back that lost glow of your website.

Every new change that you make to your website should have a defined purpose.

Don'ts

Just don't blindly follow your competitor. Often such decisions can do more harm to business rather than the other way round. The businesses may be same, even the audience group may look similar but every website may not have the same goal, so imitating the concepts or approach will not do any good.
STRUCTURE OF A WEBPAGE
Do's

The first impression is the best impression. If redesigning, keep the page simple, professional, and as small as possible. Why? The more you make customers scroll, the more is the chance of them bouncing off your website. The web redesigning approach that is adopted should guarantee a good loading speed for the web pages.
Don'ts

Often people take the task of web designing too seriously and give visitors a tough time in doing a simple business. Don't stuff the web page with heavy animations that will keep the website spinning for ages before getting loaded properly. Maintain consistency while designing every page of your website, because I know you don't want to push your customers into a maze.
NAVIGATION SYSTEM
Do's

Left side navigation, top navigation, till now most of the web designers have made it a common practice to not play with the website maps. It means always give a logical path for the websites rather than those funky confusing ones. In short, the navigation system should be self-explanatory and evident.

Don'ts

Never go with a huge menu design and most importantly do not play with the standard design styles. Also making the sub navigational links to open in a new browser will frustrate the user badly, so let the links open in the same tab.
GRAPHICS
Do's

Maintain the graphic files under 30 KB so that visitors with a limited internet connection can have a good access to the website. Depending on the font-face give the texts a better appearance through anti-aliasing, also this process enhances the image quality thus improving the overall visual aesthetics.

Don'ts

Unnecessarily don't use the 3-D beveling effect in your website design and even if you do use make sure that it is clickable. Second thing, avoid scaling down the actual image to thumbnail size, and rather create a second graphic to avoid large file downloads.