Top 4 Speed Testing Tools for Your Website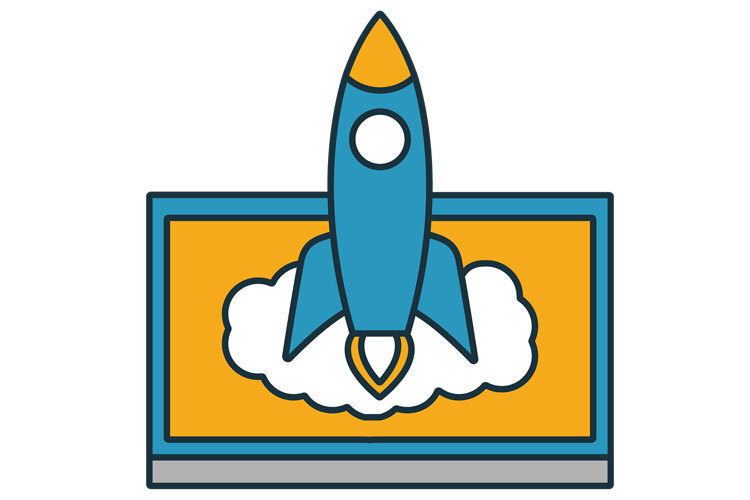 When it comes to website performance or page speed testing, there are several online tools that answer two of the most common questions web administrators and SEOs have:
What are the steps to improve the performance or conversion rate?
What is the speed of a particular website?
Many website-monitoring solutions are available to answer these queries.
To get the premium tool, you must, of course, invest some money. But on the other hand, free options provide performance monitoring that is appropriate for tiny start-up businesses. The monitoring procedure includes many testing of server response times, page speed optimisation, and more.
Here is a compilation of page speed testing tools that are most effective for evaluating the website's overall performance.
Google PageSpeed Insight
Google PageSpeed Insight is a fantastic free tool for testing page speed. It provides you with an overall score for page speed when you enter the URL of the page you wish to check. It shows whether the web page is quick, average, or slow on that score. You can get one of two scores: one based on the website's mobile performance and the other based on its desktop performance. Most significantly, the programme offers suggestions for improving response times and retention rate.
GTMetrix
GTmetrix is an internet tool for determining the speed of a website. It provides free access to page performance data without charging anything or requiring registration. Go to the website, copy the URL of the page you want to analyse, and wait for the findings to appear. You can first create a free account to check the tool's performance. However, for better performance monitoring, you should upgrade to a premium account.
The results include page speed and YSlow performance scores, represented by grades ranging from A to F. This tool tells you why your page is slow and helps with overall page speed optimisation. GTmetrix also gives page information such as page load time, total size, and the number of queries.
WebPage Test
WebPageTest is a free application that performs speed tests from various places worldwide. To produce concrete results, it considers the user's browser, device, conversion rate, connection speed, and cache state.
It includes advanced and simple testing, visual comparison, and traceroute analysis. Advanced testing allows you to choose the number of tests you wish to perform, obtain a first and second look at the web page, and record a video of the visual loading progress.
Pingdom
Pingdom is one of the top business performance monitoring systems. It delivers minute-by-minute online performance monitoring and uptime warnings. In addition, the tool provides a detailed view of page speed and performance goals with SMS or email notifications. It does not, however, have a free version. So, if you're unsure if you want to commit to a membership, take advantage of the free 14-day trial.
Conclusion
The above page speed testing tools are just a few of the best available in the market. However, using one of these often needs an expert's help. Adroitte is a Bangalore-based internet marketing company that offers a complete range of services, including website optimisation and page speed improvement. Leaving this one to the experts will offer you some peace of mind and ensure that the work is being done well.