Top 5 Attributes Of Successful Web Designers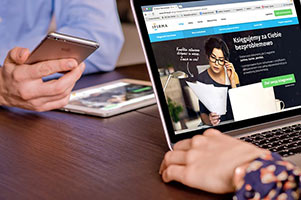 Certain skills definitely matter if you are going to hire a web designer and look forward to have a successful association. A good web designer should juggle between lots of criteria before he can have a big win over producing a professional-grade website.
It is awkward but, with the exaggerating growth of digital marketing, web designers today have a major say in contributing to the success of websites in terms of search rankings. It's AWKWARD because, the result on search engines clearly defines the effectiveness and quality of the website, showing its lack of approach towards the fundamentals.
5 Crucial Characters of a Good Web Designer
AN EFFECTIVE LISTENER

Good listening skill is one of the absolute traits that every web designer should have. It is a highly visible aspect, which clearly tells whether your ideas are being defined through the website designs or not.
Web designing process is an art that behaves as a medium between an organization and customers. If you were a webmaster maybe it would have been easy putting all the elements as how you need it to be. But since you will be hiring a third-party resource to do the job; you have to make sure that he is listening to every point.

GREATER UNDERSTANDING WITH BUSINESS, OBJECTIVES & CONVERSION GOALS

If he is an effective listener, then it is easier to comprehend whether he successfully read your vision and the objectives through his website designs.
Look for people (web designers) who have mastered the art of designing objective-based websites, as it clearly shows their understanding around the importance of brand awareness and its impact on the business growth.

STRONG KNOWLEDGE BASE

When do you say that your web designer is great?
Is it when he thinks out of the box or works beyond his comfort zone?
You will definitely say and even appreciate when all the things begin to reflect through a wonderful website design.
But things as such will be difficult to envision if your web designer is not good with fundamentals or comfortable in embracing the latest technologies.
He should be always prepared to learn new things and apply them to give that out of the box effect. And apart from that he should have strong basic knowledge in performing validated HTML and Java coding, and defining website elements with best CSS practice.

SEO

The job of a modern website designer is to create websites for users and search engines. Again, search engines serve for its users. Does it sound gibberish?
If I have to explain in few words, then your website designers should be competent enough to design an SEO optimized website. From back-end coding to content structuring, the website designer should be well aware of the principles that are defining the community.

EMPIRICAL APPROACH

Tricks up the sleeve with an empirical approach towards design issues – well, what I'm trying to say is how a website should be designed to provide the best UX.
The designer should have an empirical approach, what does it mean?
Empirical Approach-
'It is an approach based on the hard data, evidence, and experience/knowledge gained from observation and experimentation.'
If your web designer is designing a layout, he should have a hypothesis backed with hard facts about why the decision should be accepted.
Doing as such, we can easily stop witnessing irreversible mistakes, which can give you a solid reason to hate your website designer.