How to Redefine your Twitter Marketing?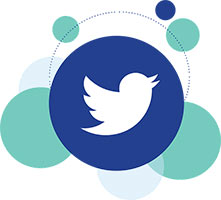 As of August 2017, Twitter had 328 million active users. The numbers clearly define twitter as one of the most popular and widely used social media platforms, giving digital marketers a new set of opportunities to build their twitter marketing campaigns.
Keeping that in mind if we go to the nitty-gritty details of twitter marketing, it certainly is a powerful online marketing tool, irrespective of its 140 character rule.
The Power of Twitter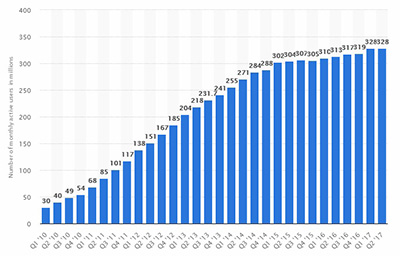 Source: statista.com
The statistics give the number of Twitter users from 1st quarter 2010 to 2nd quarter 2017 (in millions).
Even though Twitter is a short message communication tool, no other platform connects the brands better than this social media platform. Facebook is dominating, but the advantage that a tweet arrives directly to every follower's feed is making twitter a solid promotional tool for business marketers.
So what can we infer from this?
Twitter definitely matters in online marketing and in the tussle; if you (sometimes) fail to establish yourself in terms of those value-added winning conversion numbers, then unquestionably you have to reformulate your twitter marketing campaign.
In this blog post, we will learn about strategies that would help you in redefining your twitter marketing campaign.
Redefining Twitter Marketing: What should be done?
Do you know Twitter has a dedicated analytics feature?
Maybe, but how is that going to help?
Because, you have to go beyond tweets, replies and use data and analytics to help yourself in the redefining process.
Twitter for Business: Things you should do with Twitter Analytics
Start by tapping your profile and selecting the analytics from the drop-down menu.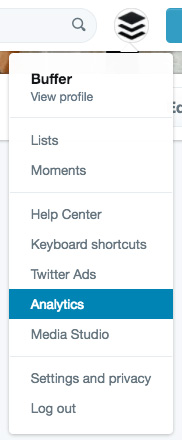 Track your growth, understand the brand performance

A single glance towards the dashboard and you will get complete, updated information on the number of tweets, the impressions, the number of followers, and much more.
By having these accurate (number) facts, you will be able to,

Deduce whether the current twitter campaign was a success or failure?
Monitor the brand awareness (impact) through the actual number of followers and impressions.
Measure the traffic. All you have to do is check the status of followers section, which comes along with an arrow to depict whether the numbers have increased or decreased.

Check for the content that resonates with audience

Share content that audience loves, the more your audience enjoy, better will be the chance to have traffic influx.
All you have to do is to check for the impressions, engagement, and engagement rate for each tweet (both paid and organic) and learn about the trends or the subject that your audience follows.
Once you understand what people prefer to read, you can structure your future tweets and post on similar subjects.

Analyze Past Tweets (growing or shrinking)

Are you succeeding in your twitter marketing campaigns, a million dollar question right?
But how will you know?
Visit the 'Tweet' section, you will get to see a graph of something of this similar, where you can analyze the performance of your tweets altogether in the duration you require. You can even visit each tweet and get the actual number of impressions.

Check If The Twitter Ads are Giving Results

Did I get anything out for spending?
Speaking of Twitter Ads, It will be definitely helpful to check if the paid ads are generating traffic and analyze if the traffic generated is anywhere close to the organic traffic.
In case, if you find there is not much of a difference you can certainly retain only those ads that are making some difference in terms of engagements and impressions.

Export Twitter Analytics Data

One of the best features of twitter analytics tool is you can export the analytics data without much effort.
You will find an export data button on the tool and once you click, the file will be downloaded in CSV format. The data, you can make use of it for further analysis.

Pay a visit to the Audience Section

The more knowledge about your audience, smarter will be your business marketing campaigns.
As you can see, we have different sections to understand the customers, overview, demographics, lifestyle, consumer behavior, and much more.
Each category defines the interests from all major domains that your potential target may be interested in.
Everything is set, organized; all you have to do is utilize the significant data and create event-driven twitter marketing campaigns. (PS: don't forget to visit the events section; you will get information about events around the world)