Top 5 Ecommerce Website Building Platforms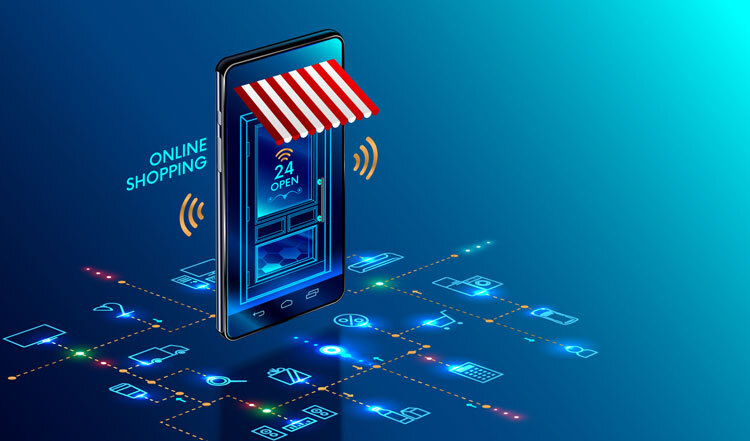 Among the many eCommerce website building platforms, there are few platforms that are widely used among the website development community. Whether it is the cost-effectiveness or because of in-built marketing tools, some platforms stand out from the rest. Here we take a look into some of the most popular eCommerce website building platforms.
Wix
Wix comes on the first place on our list because some developers call it the best – not one of the best. With over 500 website building templates, you can add a lot of useful and advanced features to your website, including online stores, online booking, etc., basically many eCommerce functionalities.
With each plan of Wix, you will get a free custom domain for a year. Now, Wix websites also offer visitor analytics, which is one of the coolest features if you ask the marketers. Creating a website in Wix is absolutely free, although if you are looking for an ad-free experience, you will have to go for the paid plans.
Squarespace
If you are seeing a stunning eCommerce website, there is a high chance that it is built on Squarespace. It is all because the platform is known for its creativity, and building a small eCommerce store is very easy.
Building a website on Squarespace might not be a piece of cake, but it is no rocket science, either. And you definitely don't have to be a professional designer or developer to build a website on Squarespace successfully.
But apart from the designs and easiness of use, Squarespace also offers various eCommerce functionalities.
WooCommerce
It is likely to have WordPress sites for most businesses, but if you are recently considering turning it into an eCommerce site, then there is nothing better than the WooCommmerce plugin. Apart from turning your WordPress site into an eCommerce storefront, this platform also offers paid eCommerce functionalities.
WooCommerce is an open-source platform and offers PCI compliance for secure payments. Although, WooComerce might not be everyone's first choice because it cannot handle the heavy weight of themes and becomes slow. And this is why WooCommerce is known popularly among small business owners. And if you want to expand business and boost conversions, then WooCommerce is not for you.
Shopify
Shopify is another platform that is known among small businesses that are looking to build an online business fast and quickly. It is also extremely effortless to set up a store in Shopify, with an onboarding wizard that will help you with all the necessary details like adding products, customising the store, implementing the domain and setting up secure payments solutions.
Building a website in Shopify doesn't require a professional web developer or designer skills, as this platform is intuitive and building a store is as easy as adding eCommerce functionalities or shopping on one of the Shopify websites.
BigCommerce
Some companies know their worth and potential, and while not already a big business, they are sure that sooner or later, they are expanding their business. And BigCommerce is for those business who would like to scale their business along with their website in the near future.
Scaling websites with BigCommerce is easy, and one of the best features of this platform is that owners can add as many products as your store require. Although another unique feature is that once your revenue meets a certain level, you have to pay more for using the platform.
Conclusion
Which among the top 5 platforms do you think is more suitable for your business? In case you are not sure of what your website will require, why not let your marketer or marketing agency decide for you? With developers and designers on their team, you can surely use their expertise to choose the right eCommerce platform for your business.