8 Best Web Design Software Tools In 2022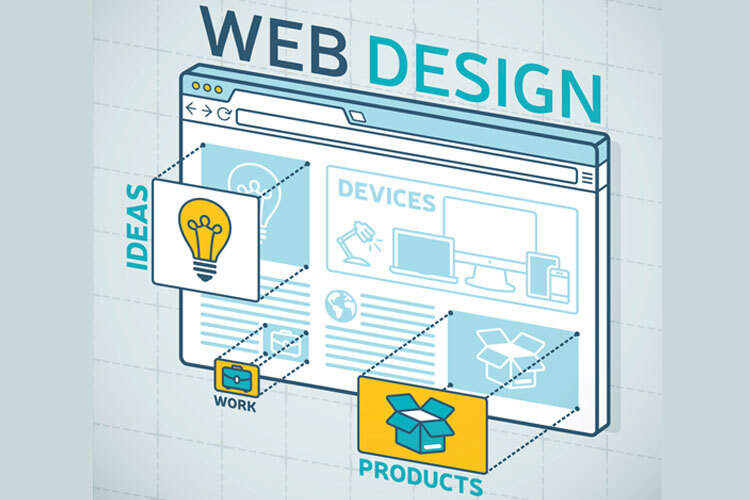 If you are looking to offer a seamless and quality user experience for your websites, getting familiar with web design tools is a must. With better performance and better visuals of your website, you can contribute a great deal to the branding of your business online. Here are 8 of the best web design tools to focus on in 2022.
Squarespace
Squarespace is a web design software that is known for its fancy templates and easy-to-use interface. If you are looking for easy customization of your site, then Squarespace can be a valid choice.
Although Squarespace is not everyone's first choice because of its affordability, which is not preferable. But with Squarespace, one thing is certain – your website will be sleek in both looks and performance.
Wix
Who doesn't know Wix? Not only is Wix a great website builder, but also a suitable web design software. Wix is one of the highly preferable software for web design because it doesn't require coding, which means both professional designers and non-professionals can use it.
Drag and drop is one of the main features of this software, and it also provides adequate customization capabilities.
Adobe Dreamweaver
Adobe Dreamweaver is from Adobe Systems, which is a web development tool and is known among many old web designers who used to hand-code every design without using any automation. However, that was during the earliest versions of the software.
The newest version has unique features like a code editor that saves the coding and lets the coder review the codes in real time.
Google Web Designer
Google Web Designer is versatile when it comes to devices it supports, and using this software, you can create interactive motion graphics. It is common for users to use this software for animations and interactive elements.
With this software, you can create and manipulate 3D content. Also, integrating the software with other Google products is extremely effortless.
WordPress
WordPress is one of the most customizable platforms, which is also a content management system, that offers web design and development like no other. You can build a website from the ground up, and if you have some coding skills, there's nothing you cannot do with WordPress.
Although WordPress now allows drag-and-drop themes and ready-made plug-ins, building and designing a WordPress website from scratch still requires complex coding.
Weebly
Weebly is a web design software that offers free website building, but you can also build stores or blogs with this software. This software incorporates drag-and-drop features to make it easier for the users to build a website or design a store.
It has a free version, and other two paid versions, and some of its best features are, without doubt, ease of use, fancy templates and strong features. With the paid features, you can have more storage, an ad-free service, and a domain.
Bootstrap Studio
Bootstrap Studio is a desktop app that is available for designing and prototyping websites. Although it is a highly powerful app, using it is easier with features like built-in components, which you can drag and drop for designing responsive websites.
You don't need any programming language to design this app, as most of the design is taken care of by drag and drop solution. Some of the common and useful components are headers, galleries, slideshows, etc.
Sketch
Sketch is mostly used by Mac users, which offers you to create shapes and text, and you can apply styles to them later. These objects can be manipulated to look like complex designs and result in a powerful design. For the results it provides, this software is surprisingly easy to use.
This software focuses on features or things that a designer requires in daily designing tasks like vector shapes.
Conclusion
Out of these 8 different web design tools, which one is your favourite and which one would you like to try out next? Let us know which one should have made it to the list.