The 5 Best Open Source FTP Clients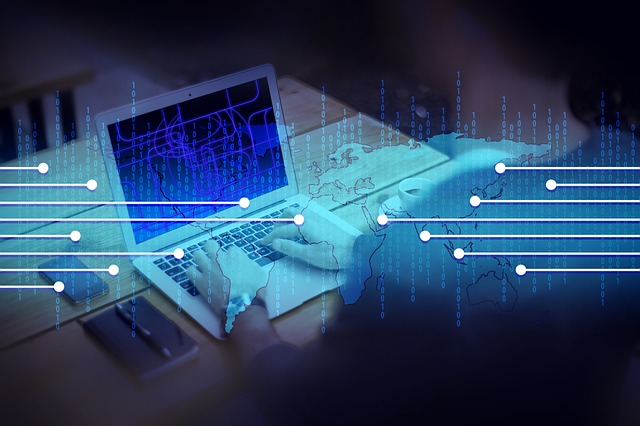 Developers find FTP very useful when they have to manage massive website files without having to deal with the never-ending dialogue boxes. So going with the same, in this blog post we are going to look into 5 best open source FTP clients that should be considered for such tasks as it lessens the burden on them.
But before doing that let's go through some basics because it's necessary we understand things, which we often don't get to hear frequently.
What is FTP?
A protocol for transferring files, FTP stands for file transfer protocol. If you want a detailed explanation then FTP is a fundamental network protocol that contains a set of rules, which are adapted to enable communication over any network, between two different computers or hosting servers.
FTP client and FTP server are two main elements of an FTP protocol. It's another way of letting you know that FTP is defined on client-server model architecture.
How are the transactions differentiated?
Note 1 – If the files are transferred from client to server (host) computer, it is referred as 'UPLOADING'.
Note 2 – If the files are transferred from (host) server to client computer, it is referred as 'DOWNLOADING'.
FTP Client & FTP Server
FTP Server –  
Also, know as FTP site, FTP server is a high-powered device that contains files and databases. On receiving requests from FTP client, the vital information are retrieved and sent through the established connection (port 20 & 21) respectively.
FTP Client –
Is software that is designed to receive information sent from FTP server.
Multiple FTP clients are available that supports different platforms and internet protocols such as over SSH, SSL (FTTPS), or FXP ( Site2site).
 NOTE: FTP server is a device by nature, while FTP client is software/application present on a PC or mobile device.
Now, in the following section, you are going to learn about the best hand-picked FTP clients that are reliable, easy, and secure.
5 Best FTP Clients
All the FTP clients that I'm going to discuss here are open-source.
FileZilla
One of the important features of FileZilla client is the client binaries are available for multiple platforms including Linux, macOS, and Windows. Yes, it is cross-platform and supports numerous network protocols like FTP, SFTP, and FTPS.
FileZilla not only supports simultaneous/multi-threaded transmissions but does the same in a secure fashion.
Also, this free FTP solution supports the latest version of internet protocol, which is IPV6. With IPV6 you can definitely expect data to be transmitted without any compromise in integrity.
Some other features you should know.
Available in 47 languages.
Supports resume and transfer of large files >4GB
Supports unprotected plaintext transfers as well as secure file transfers network protocols.
FileZilla SFTP client is completely interoperable with the Tectia SFTP servers.
Cyberduck
Transferring files with Cyberduck? Well, here are the top benefits of going with that choice.
It's free and super easy to use.
Licensed under GPL, this FTP client is compatible with the platform macOS and Windows.
Bookmarking system, Quick Look feature, system tray notifications, option for easy integration of external editors, makes it easier for you to deal with the files.
Via GUI that is provided by this FTP client, end-users can have access to or manage files from servers.
The latest version, Cyberduck 4.0 supports Dropbox and Windows Azure cloud service.
Finder and Keychain technologies for Mac users.
FireFTP
Another FTP client solution that you will find easy working with as it is compatible with Linux, Windows, and Mac OS X.
If you are a beginner then you will feel comfortable using the software due to its simple UI. Also, there is one more important feature, which you may find useful. Suppose you are transferring files and there is some interruption on your internet then you need not worry about losing the files. Because the process will automatically resume once the connection is secured again.
Notable features at glance,
Easy drag and drop mechanism.
Available in over 20 languages.
Cross-platform and supports SSL, TLS, SFTP, FXP, and IPv6.
Compares directories and sub-directories.
Performs integrity checks on transferred files. (XMD5 and XSHA1)
File compression Via MODE Z, Timestamp synchronization, and file hashing.
ClassicFTP
One more FTP client solution that compares directories of the transferred files.
With ClassicFTP you can easily upload and download files from a remote server without compromising the integrity.
Features that you should know,
Supports FTP and FTPS.
Compatible with both Windows and Mac OS X platforms.
The file transfer protocol is supported via the local network, the Internet, and external hard drives.
Easy to debug errors and compare directory as you can view the command that is run in the background through a terminal window.
WinSCP
Referred as Windows Secure Copy, WinSCP is an open-source FTP client that supports SCP and SCTP protocols for secure file transfer b/w local and remote network.
When you open a plain text file, you can do the same in your text editor of choice. Also, every time you do changes, it will be successfully updated in the remote server.
Also, features that are worth a look,
Compatible with Microsoft Windows.
Support for FTP, FTPS, SCP, SFTP, WebDAV or S3 file transfer protocols.
Allows for Directory synchronization in semi or fully automatic ways.
Apart from an integrated text editor, it can be translated into many languages.
Master password option to secure the stored site information.
Available in the portable version that runs on Wine in Linux.