What Is the Future of UX Design in The Metaverse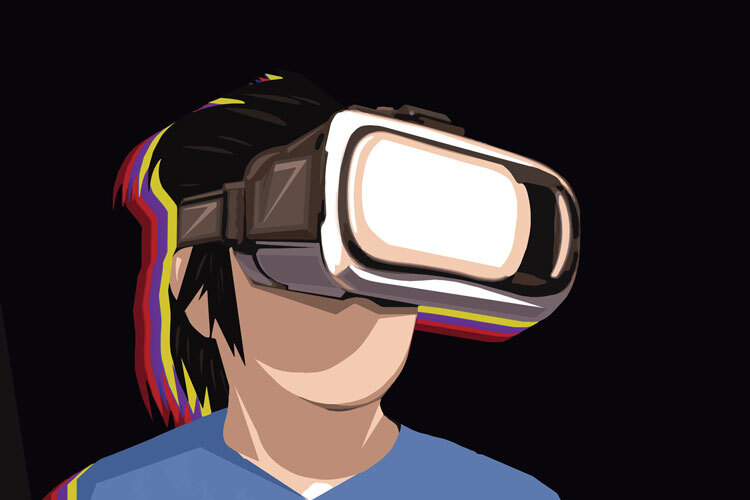 Businesses and digital professionals are wondering what this development could entail for their upcoming ventures as the metaverse slowly but steadily permeates our daily lives. UX designers are among those who are asking the question. So, how will UX design fare in the metaverse?
All we can do is make educated assumptions based on research & actions taken in the metaverse universe. The prominence of these, however, has diminished since the advent of the phrase "metaverse." Consequently, the purpose of this post is to analyse how a future virtual environment may inspire and involve its users.
What is Metaverse?
The phrase "metaverse" is still far from having a single accepted definition. Furthermore, the phrase is already on the verge of becoming a buzzword soon after its inception. It's being bandied about by businesses and tech CEOs, who use it as a definition for their lofty presentations and pitches. However, it is crucial to remember that neither a broad nor a limited definition will alter the impending trends in UX design.
The metaverse, according to experts, is a constantly evolving, self-contained virtual environment populated by individuals who produce content on social media platforms. Take note of their use of the word "self-contained." As many creative tech CEOs attempt to discuss a single, apparently unified metaverse, it is crucial to bear that in mind.
The Metaverse's UX Design Methodology
For UX design, there are specific general guidelines. For example, in the business world, marketing strategies aim to give customers a wonderful experience as they engage with a company's or brand's online services and goods. Hence, building brand experiences rather than outward appearances are more important when making money online.
Here are a few (both fresh and enduring) trends that will rule metaverse UX design.
Design Narratives
Storytelling is essential to excellent design. Whether the design is in the form of visuals, video games, products, companies, or services, we are drawn in by fascinating stories.
Design professionals will need to visualize stories as the metaverse develops. That will make it easier to integrate the metaverse's limitless virtual experiences in a meaningful way.
Immersive storytelling, already essential in video games, will surely be front and center of metaverse design thanks to the infinite design opportunities such a setting offers.
Observational Design
The best action is to take a step back and observe before constructing expansive tales and user journeys. As functional metaverses are still in their infancy, firms' ambitious projects and subsequent iterations can teach us a lot. And you should be aware of how your consumers might respond in a metaverse environment.
Start user testing and look more closely at your rivals. Evaluating your present audience demographics, engagement metrics, and site analytics using tools like Google Analytics will provide a strong foundation for future development.
And as we've previously mentioned, UX designers need to know how their target audience now interacts with the metaverse and understand how their goods and services will work in unique virtual environments.
Accentuate ethical design
After the good comes the bad. Metaverses may improve friendly connections, but keep in mind that modern cyberbullying may be more horrific than traditional bullying in the past. Making appropriate UX design decisions could be critical for toxicity management and lowering harmful behaviour.
The ethical design will focus on UX designers developing linked 3D environments that will enable people to work, shop, and hang out securely.
Improve 3D Design Capabilities
The transition to 3D design is one of the metaverse's most noticeable advances in UX design. Your user experience designs must be both 360 degrees and intuitive. Virtual reality (VR) headsets are significantly reliant on many metaverse experiences. Thanks to several tech giants and startups, users may already enjoy immersive 3D buying experiences. Therefore, it would be practical for you to switch from 2D sketching to 3D modeling software as a UX designer.
Final thoughts
Change is an opportunity, but for the time being, the best suggestion is to take the initiative and do a lot of research. Start observing user behaviors that go beyond the typical digital and in-person interactions. Start thinking of the metaverse as a new channel to enhance a brand's experience as a UX designer. You'll be better equipped to innovate and implement change if you do it that way.