Is WordPress a Good Option for An Ecommerce Website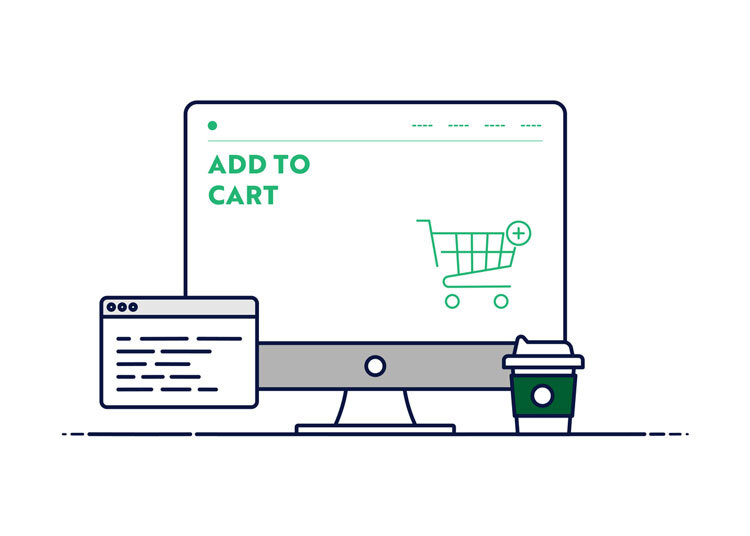 Do you know that WordPress powers more than 40% of the world's websites across various industry verticals? Did you know that WordPress is sued by some of the top brands across the world, including but not limited to Mashable, Bata, TechCrunch, BBC, and CNN? Even though WordPress started as a blogging platform, it has since started offering business owners to create WordPress websites on the platform. Many e-commerce business owners love using WordPress as their preferred eCommerce website because it has a wealth of plugins and tools to make their online business successful.
If you are looking to build an SEO-friendly website, you can trust WordPress to provide a safe and secure platform as well as a solid content management system that can be extremely helpful when you own an online business.
What are the benefits of using WordPress for an eCommerce website?
If you are debating whether you should use WordPress or other platforms to launch your eCommerce website, here is what makes WordPress a good option that you should consider:
Offers plugins: WordPress is only one of the few platforms that offer a wide variety of plugins for eCommerce. You can utilize these plugins to craft an eCommerce website that has all functionalities that you need. You can use these plugins to optimize the web pages to get found on the search engine, customize product pages etc.
Template options: So you do not have any idea how coding work to design an eCommerce website? No worries, you can choose a template from a host of options, and even if you do not know to code, you can still design a stunning website. With more than 8000 themes and 12000 templates, WordPress is your holy grail for eCommerce business owners.
SEO-friendly: If you want your website to be SEO-friendly, there is nothing better than building it on the WordPress platform. Since it has an SEO plugin that can help your business to be found on google and other SERPs, you can use the plugin to optimize pages on your site.
Easily upgradeable: WordPress websites are easily upgradeable, and you do not even need to pause your services while the update process is going on. It is also easy to use, so even if you do not have previous experience in running an eCommerce website, WordPress makes it easier for you to handle.
Cost-effective: Building an eCommerce website with WordPress is cost-effective since you can use various plugins free of cost, and most of the themes are free too. So, if you are looking for an inexpensive platform to launch your eCommerce website, WordPress is the right space to do it.
Conclusion
WordPress is a great platform for eCommerce businesses. Not only does it have a wealth of plugins and tools to make your online business successful, but it is also SEO-friendly. You can trust WordPress to provide a safe and secure platform as well as a solid content management system that will help you rank higher in search engine results pages. Have you considered using WordPress for your eCommerce website? If you do not have any previous experience or knowledge of how WordPress works, you can hire an expert.