5 Social Media Trends to Invest in 2018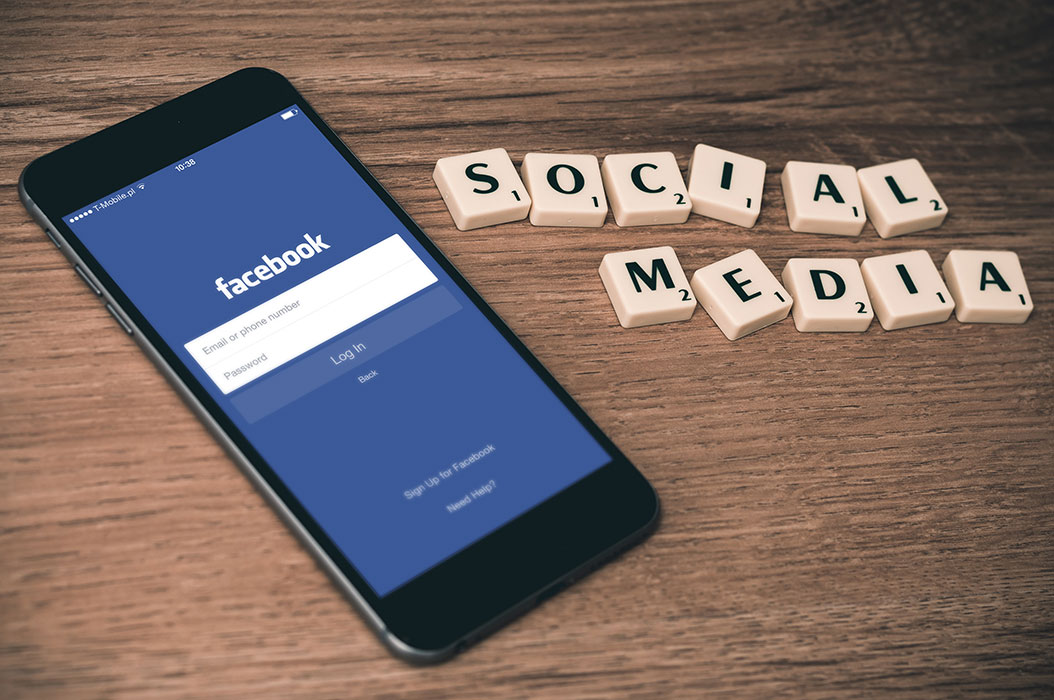 Digital marketers learn new social media marketing trends implement them, capitalize on the benefits and help businesses to grow. This has been a common practice since the inception of social media marketing concept. It will continue to run the same way until the day we stop using the internet or social media platforms.
It's definitely an important factor to think how social media sites are influencing consumer's decision. People are using them for beyond the purpose of staying connected. They learn about the brand, understand a product, and to sum up if they have to buy something online they make it a point to get information and inspiration from these social media platforms.
The year 2017 had been exciting for consumers and hectic for digital marketers, 2018 will be no different. More than need, it is necessary for people campaigning on social media platforms to fine-tune with the new generation audience.
Benefit your Business following these Social Media Trends
1. More Live Videos to Follow
Today brands of all sizes are using live streaming to capture the attention of the audience on social media platforms. Numerous brands have capitalized on the power of live streaming.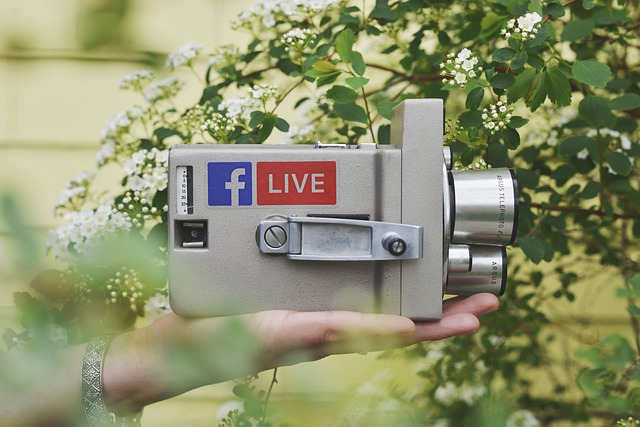 If you want to get inspired there are a lot of brands that found success going LIVE. One of the first companies to use Twitter's live streaming app, Periscope was Red Bull.
It was not a typical product promotion, but they live streamed the events from their Red Bull Guest House. Following, the brand gained good viewership. In fact, more brands followed the trend.
GORUCK is an American brand that design and sell gear and apparel, they even organize endurance events. Recently, they live streamed one of their endurance races on Facebook Live. The brand gained good attention and had thousands of views within their 48-hour coverage.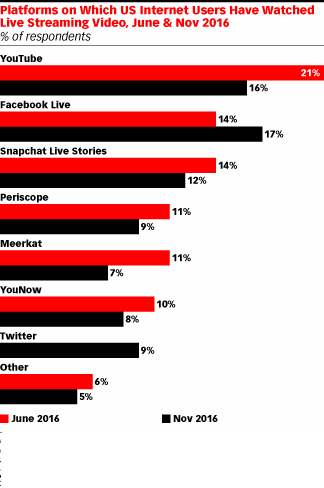 (eMarketer)
Still, more brands are to realize the power of live streaming and if you are yet to try then do it and boost the engagement rate for your brand.
2. Chatbots for Customer Service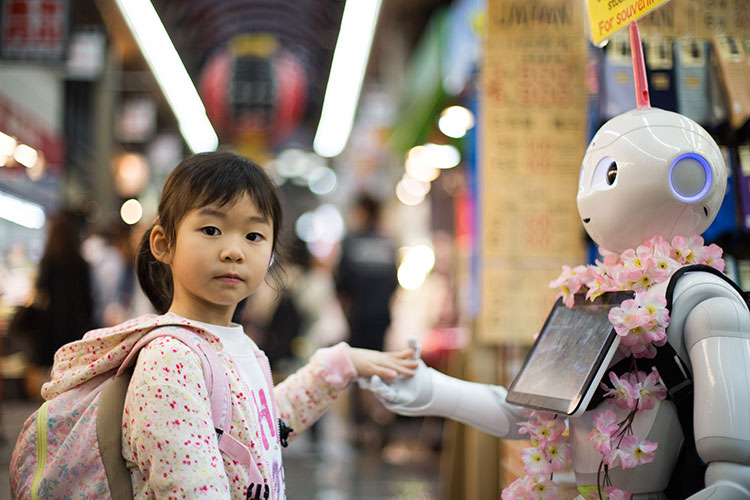 In 2016, a report from Business Insider cited this – 'by 2020, over 80% of businesses are expected to have some sort of chatbot automation implemented.'
Opus research in 2017 predicted this – by 2021, $4.5 billion is expected to be invested in enterprise intelligent assistants.
What good does it do if you automate customer service?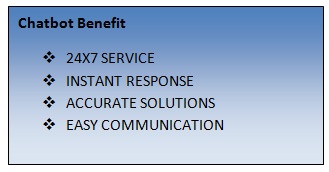 It's not good anymore if you leave human agents to handle your business customer operations. Even the statistics are predicting different. The numbers, the trends say it's good if you have reduced human intervention while addressing customer issues.
Again completely automating everything can be a mistake. Brand marketers should make sure there is a touch of a human element because customers crave for that. In few words, don't give them a complete machine experience.
3. Focus more on Generation Z
Cling on to generation Z – they are tech-savvy, digital device addicts, and connect better with the technology.
Currently, in the US, Gen Z accounts for $44 Billion to the US economy. They are young adults/teens who are born after 1995.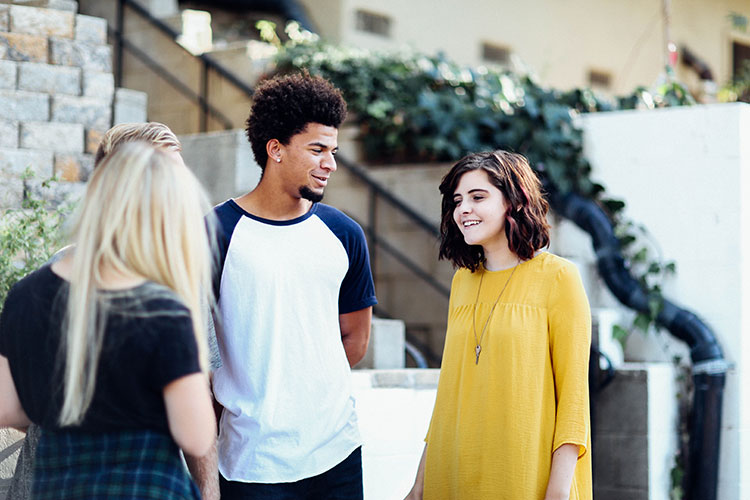 You can call them as consumer powerhouse and expect them to be the key to your marketing success. Another significant factor is the way they approach social media platforms. Facebook has the highest number of monthly users, but Gen Z can be seen transitioning more towards Twitter and Instagram.
Instagram stories have become successful among them. All that can be said is your marketing approach should equally focus on that platform where demographic who would promise better sales.
4. Tap into the Influencer Market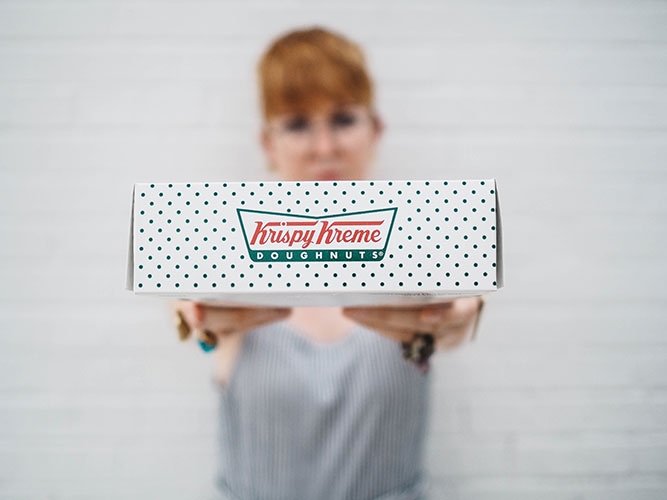 "Trust has to be earned, and should come only after the passage of time." – Arthur Ashe
Truly a great quote, but do you really have that 'TIME' to wait and run your business???
This is where influencers will help you. Influencers are social media personalities with good recognition and fan following. People easily trust them and it's a great advantage for your business if they are marketing your business products and services for the audience.
People would more likely buy your products when they are recommended by a recognized industry expert.
Dunkin' Donuts, one of the global donut and coffeehouse had made use of celebrity power. The company had approached internet personality and actor Logan Paul for promoting its app and loyalty programs in various posts. Turning into a social celebrity who has more than 8.7 million followers including 2.4 million followers on Instagram, 615,000 followers on Twitter, and 5.4 million likes on Facebook, their campaign paid off. They gained 3.6 million members for their loyalty program and more number of likes and shares for their Facebook posts.
Hennes & Mauritz or H&M as people know partnered with model Ela Velden and fashion blogger Julie Sariñana for its fall catalog in 2017.
If you visit Sariñana's Instagram account, you can see she has promoted clothing and the post has garnered 66,383 likes and is still counting.
It's not easy for people to trust brands. So when you have influencers speaking good about your services and products, it's easier for the audience to trust your brand.
5. Take Advantage of Instagram Stories
 By November 2017, Instagram had 300 Million users per month. The reason Instagram experienced such a tremendous growth is due to its popular 'stories feature'.
Instagram stories are just adding up to more features engaging users like never before. Face filters, Boomerang, GIF, Superzoom, stickers, people are just finding more reasons to be on this social media platform.
Using Instagram Stories, you can make your business more socially engaged. There is no other better way than this feature to earn the trust of your customers. If you are cookie selling company take them behind the scenes. The content disappearing feature will make the event more exciting for the audience. You can even promote product demonstrations or release teasers of new products.
It's just not that. You can conduct Q&A sessions and get your brand message across the audience and build brand loyalty.