Increase Your ROI with Facebook Ads This Holiday Season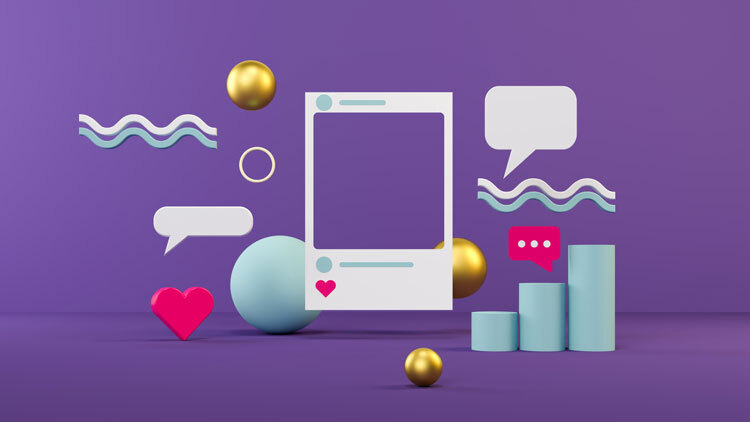 Sales are predicted to rise again this holiday season, and the holiday shopping frenzy is something you don't want to miss. Facebook Ads are a great way to acquire more exposure and target specific consumers.
With more people looking online this holiday season, the correct Facebook Ads can help you improve your sales significantly. Here's how direct-to-consumer (DTC) businesses may use Facebook ads to enhance their return on investment (ROI).
New themed templates and overlays will grab people's attention
During the holiday season, shoppers are bombarded with brand messaging, so making your commercials stand out is critical. It is essential to create new themed video templates to rapidly turn current photos and text assets into mobile-first video advertisements, as video is one of the most effective ways to interact with customers on mobile.
With eye-catching holiday-related components, themed video templates are capable of advertising your products, delivering your brand's message, discussing product benefits, and more.
Advertisements in Video
Images and videos are two effective ways to draw attention to your adverts. According to some data, approximately 60% of marketers believe videos generate more clicks than photos alone.
Because not everyone on Facebook will be able to hear your videos, so, offer subtitles. Some people disable auto play, so pick an intriguing frozen start screen. Keep videos entertaining, instructive, or engaging while keeping them brief. Video material such as how-to tutorials and product reviews are helpful video content.
Advertisements on Messenger
According to Facebook, Every month, 1.3 billion individuals use Messenger. Messenger advertisements allow you to start discussions with visitors to your website or answer pre-set enquiries for immediate responses. You may also use sponsored to retarget clients who have already communicated with your company via Messenger.
Carousel Ads
With a carousel ad, you can upload up to ten videos or images in one post. This allows you to promote numerous goods, illustrate more product benefits, or incorporate multiple ad angles in the same post. Each image or video in the carousel can also have a unique link that directs visitors to the appropriate landing page or the product page.
Ads with Images
The ancient saying "a picture is worth a thousand words" is true in marketing. Because the brain absorbs images faster than words on a page, adverts with graphics are very appealing. You may utilise the right image to stop someone from scrolling, and you can even incorporate attention-grabbing language in your image to help your ad message get off to a good start. The correct pictures may elicit some of the most powerful emotions in your target audience.
Diversify the kind of ads you run on Facebook
Don't stick to one strategy—experiment with different ad styles, themes, subjects, and channels to see what appeals to your target audience.
Conclusion
Social media platforms are undoubtedly the best places for the businesses to promote their services and products. However, as a business owner, you must get help from experts to improve your ad strategies, and there is no one better than team Adroitte for the same. Adroitte is an excellent internet marketing company with experts who are always adept with the most current social media marketing strategies that will help your business fetch maximum ROI during this holiday season and later.