What Is the Role of Competitor Website Analysis in Digital Marketing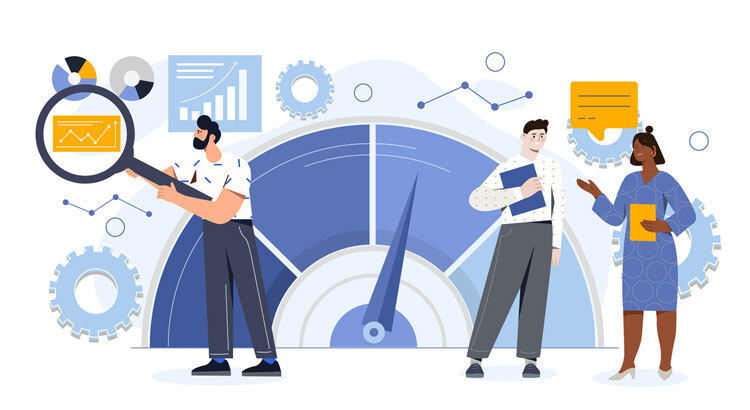 Digital marketing has become an inseparable part of business's marketing strategies. With more than 4 billion people using the internet all over the world, businesses are focusing on digital marketing so that they can enjoy an overwhelming amount of benefits. Since digital marketing has become the popular format of advertising for all kinds of businesses across various industry verticals, it is vital to do competitor website analysis so that you understand how saturated your market is.
Competitor analysis is a strategy that is developed and deployed by your marketing team to determine the level of competition in business. As millions of businesses are starting to implement digital marketing strategies to their businesses, it is becoming hard to catch customers' attention.
Importance of competitor website analysis in digital marketing
While your main competitors will remain the same as you are developing your digital marketing strategy, their position in the market will keep shifting. A SWOT analysis allows them to assess the strengths, weaknesses, opportunities, and threats of their business. Here is why it is important to do competitor website analysis:
To review benchmarks: Running an analysis on your competitors' analysis allows you to review their benchmarks and understand them. Reviewing benchmarks allows you to monitor your internal stats and which of your digital marketing channels is performing better. It will also give you an idea of how your competitors are performing and how they have managed to achieve their top-rated performance.
Identifying the brand's uniqueness: When you run an in-depth competitor analysis, you will be able to figure what are the unique services that you are offering, and you can use that as your USP. It is a great way to identify your brand's uniqueness that you can use to tell your desired customer demographics and stand out from the competition.
Industry and market trends: If you want to learn more about industry and market trends, there is no better way to do it than by analyzing your competitor's website. The more research you put into understanding the trends, you will identify the seasonal trends and peaks and declines in demand over the course of time.
Mistakes to avoid: Understanding your competitor's website allows you to figure out the best new practices and the mistakes you should avoid if you want to outrank your competitors. It also aids you in developing a better marketing strategy that is efficient and improves internal and external communication.
Forecast your ROI: When you hire a company to run in-depth competitors' website analysis, they will be able to predict the market using all the available past and present data. They will be able to forecast your ROI by reviewing critical assets and what is required to outperform your competitors.
Conclusion
Companies like Adroitte have years of experience and access to the right tools to run analyses on competitors' websites. It will help your business stay ahead of the game by understanding the current trends that you can use to predict future trends.