Better Web Designing for Your Indian Website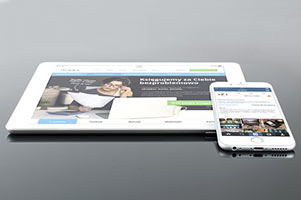 Let me rewrite the above subject and may be then you will have a better picture about the purpose of this topic. Why Indian websites need better web designing? Hope, now you understood about what we are to discuss? To mark as a successful entrepreneur every Indian businessman need to have certain things and a good, professional looking website is one of them.
Domestic or international soil, maneuvering the sales pitch is actually possible if one has a highly engaging website. Whether you have a small business with two people or an enterprise with more than 100 employees, a website is a must to address the key indicators of a business, like,
Market Share
Turnover
Sales & Profits
Rules of a Good Web Designing
What is a good web designing? 'A website that is not distractive or element overloaded or a maze in terms of usability is a good web design.'
Now, let's see the principles that need to be followed as a part of refined web designing process.
Simple is Beautiful- (LESS is MORE)

Golden words!!! Isn't it? Now, let's see a website that does not follow this rule.
What can be a better example other than an over-designed website? More web elements? Over loaded website? Then certainly there will be loading issues.
On the other side, you use the best web designing principles that only define the simplicity rules. Clean, fresh designs, (simple) user-friendly navigation system, consistency, color coordination, and lot more.
Word of Advice? Keep it simple and give a world-class experience.

The White Space

Any seasoned web designer will know the importance of white space/negative space. So, what is this white space and how can it affect the performance of your website?
'White space is the empty space in a web page or the space between web elements.' And to be more particular in web designing terms the space between images, texts, margins, graphics and other web elements.
Cramping the elements will take the legibility out of your website; otherwise, if you use the white space wisely then your website will be more,

– Interactive
– Impressive &
– Balanced

Target the Right Users

Have you recognized your potential customer group? Is your website designed according to their specifics? Or at least reflecting something close to what your customers like?
In simple words question yourself with this, is your website communication with your customers? Always remember, your website should always target the market (your customers).

Usability & Functionality

Usability here refers to 'user-centered design'; web designers should have to make sure that customers are finding it easier to reach and use the website. In other words, mobile responsiveness should be there.
The most important functional aspect of a website is the structure of a navigation menu. Is the consistency being maintained for each web page? Can the customers easily get back to the homepage without getting lost? Keeping these things in mind and if you design a website, then the absolute purpose of building a website will be met.
Indian websites on the Global market is the reality of today. The trade secret is simple, which is to attract the audience. You may be a needle in the haystack, but the opportunity lies only in one thing, which is the visibility of your website.