Rebuild your website in Bangalore for Best Results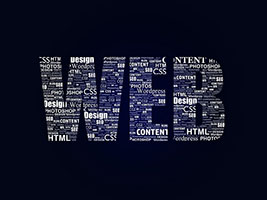 A cost and time effective zone, Bangalore, well, call it as the outsourcing capital and no one will raise a finger. So, if you are on plans to rebuild your website expect nothing but the best results from the professionals of this city. The business realities have changed, so organizations look for web outsourcing companies that can guarantee them with quick time-to-market and on-time delivery.
How is Rebuilding different from Redesigning a Website?
It's easy to get confused between these two words. From appearance to performance, if you are not satisfied with your website, rebuilding is the only smart option left. Redesigning is only a part of a process, where certain changes are made to an already existing website. And in spite of which if there no improvement, then rebuilding is necessary.
It is important to understand the distinctness between rebuilding and redesigning of a website. Redesigning is performed only to address the visual aspects of a properly functioning website. However if one has to fix the underlying issues concerned to website performance, a navigation system or the user-experience, rebuilding of the complete website is the only choice.
Why Choose Bangalore for Website Rebuilding Tasks?
Large Network

People today call Bangalore as the outsourcing hotspot. One can get competent designers and developers in less time and cost-effective way. Leading software development companies have made this city their residence.
The technology is advancing and so are the web experts who will easily guide organizations with appropriate steps that will improve your online business.

The Proven Reputation

Why Global companies prefer Bangalore for outsourcing their tasks?
The diverse client base has made this city a favorite outsourcing destination for organizations. The system of outsourcing from time-to-time has proven that any organization need not hire a dedicated in-house resource to achieve what ever has been desired at a lesser cost and time.
Not only the software support but the India's IT hub Bangalore is also a promising destination for reliable customer support, IT consulting, tax processing and chip design services.
Known as the source for innovation and recognized majorly for robust infrastructure, skilled resources, transparent policies, and quality services, our IT hub is attracting more number of Global organizations than ever.
Web developers who are proficient in numerous software tools will definitely help websites regain their original momentum through sophisticated web solutions.

The Cosmopolitan Environment

What does this have to do with the website rebuilding tasks? Well, multinational companies are like Global nomads who look for a flexible environment for their business. So, it is understood that more than the physical beauty, people opt for the work culture that supports a good socio-economic development.
When we weigh Bangalore in this aspect, one can never deny that and can easily feel the cosmopolitan environment surrounding them.

Tech-Savvy & Communication Skills

One can expect nothing but the best skilled workforce on their team. Being India's major outsourcing hub, Bangalore has the greatest comparative advantage over other cities. When development tasks are outsourced it is necessary that your outsourced partner is armed with better communication skills and should be tech-savvy. Since you can easily find one from the professionals of Bangalore; there will definitely be a good room for higher productivity rate.