Top 5 SEO trends: A promising year ahead for conducting a successful Online Business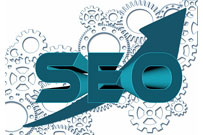 SEO has always been ruling the digital landscape, and one can expect the same in future as well. Predictions for securing the future, probabilities that may happen, well, SEO is all about that. With growing list of Google algorithms, the SEO strategies are changing periodically giving sleepless nights to online marketers.
What is SEO for a Business?
A business can lose its visibility once it loses its association with the current SEO trends. These trends come up based on the upgrading algorithms. In other words, Google ranking factors must be efficiently considered in order to have a favorable spot in the search engines.
SEO trends must be efficiently followed if one needs to see myriad visitors arriving at their website.
5 Excellent SEO Trends for 2017
Google's Accelerated Mobile Pages (AMP) – For providing better user-experience for mobile users, AMP was introduced by Google. No one in their right mind would love to deal with slow loading pages, or even keep up with the lagging speed. Bounce rate tends to rise in such cases, affecting SEO rankings for the respective websites
AMP is here to super charge the loading speed of web pages in mobile devices. AMP, an open-source protocol deals with JavaScript, HTML and CSS of web pages. Through dealing with each of these factors, the loading speed will instantly increase thus reducing the overall bounce rates.
Voice Search Technology on the Roll – Speak now, speak unconditionally says this new technology. Google and Amazon are locking horns by developing numerous voice search applications. A smarter and refined approach to your destination, says the voice search
Considered as one of the future of SEO strategies, the voice search technology is on the road to make long-tailed keyword more popular. Siri, Google Now, and Cortana are some of the prominent voice search apps out there.
Rich Snippets– Search engines are all about providing relevant and useful information for its users. Forget search engines and target the customers by adding more snippets, is the motto behind this approach.
Snippets which are complete with relevant attributes tend to rank better in search engines and earn favorable clicks. What information is offered by your organization or how is your products scoring is represented effectively by a snippet. Snippets are the new elements of SEO that help you gain better visibility and ranking.
Cross-Channel Promotion– The word 'Marketing' became more prominent in the digital landscape due to the concept called cross-channel. One of the prominent factors in cross-channel marketing is there is no device restriction. With such a privilege, the unified customer reach is possible.
To explain in simple terms, irrespective of plethora of devices, you can easily promote your brand without any setback. With new technology and devices cropping-up, cross-channel marketing is the safest option to enhance the overall conversion rates.
Interlinks for SEO– The purpose of the word 'Search engine optimization' trickles down to one factor, which is the user-experience. How well the visitors are pleased with your website's information depends on how well you have structured it.
Your content will gain more bounce rates than page views if not backed through relevant interlinks. The best way to gain better SEO ranking is to go with this killer approach. Not only your website attracts more organic traffic but also makes a solid spot in search engine results page.