Why Your Website Should be App Ready?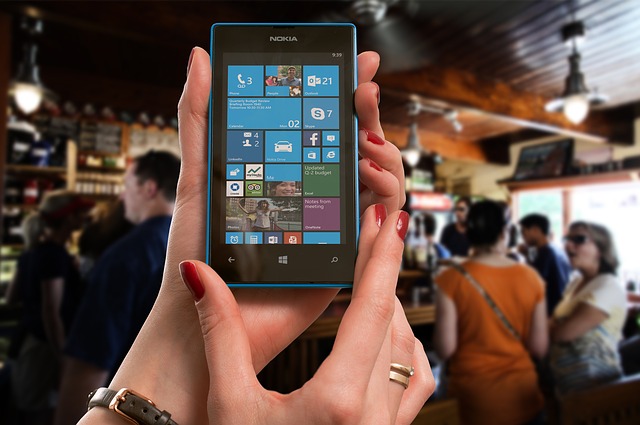 When you take internet traffic into consideration, nearly 47% is accounted for mobile devices. And speaking about websites, almost everyone doing a business understands the value of having one, but what they are not able to interpret is the importance of having an application ready website.
So, is your website app ready? As the SmartPhone revolution started, the question grew more familiar. Some took it earnestly and for some, it didn't make much difference. I guess they are still ignorant about the value of having a mobile app. So let me assist such dimwits. In this blog, I'll explain the importance of having a mobile application for a website and its benefits for a business organization.
A Mobile App for your Business
Is a website not sufficient?
It's a straight NO.
We live in a digital world and people today have moved beyond stagnant desktops and are using the most advanced mobile devices. Still, have you ever seen people going around with their desktops? No, right?
It's not convenient and more than that it's hardly feasible. With internet for everything, they needed some medium to access the information and the solution obtained was what they needed, a SmartPhone evolution.
Customers have moved beyond desktops, but some businessmen are still stagnant. They have to move with the customers, to grow, to flourish, for which, they need to completely adopt mobility, by having a mobile app.
Every online businessman should know these statistics,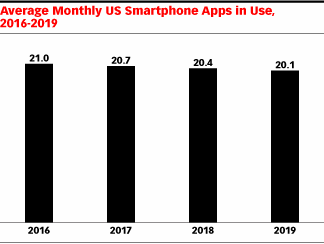 As per eMarketer, 2017, the report they published cited that mobile apps accounted for 84.9% of total mobile hours spent, while mobile browsing took up the remainder of the slot.
Also, if you look around, mobility is growing.
Mobile devices influenced sales to the tune of over $1.4 trillion in 2016.
As of August 2017, there were 3.5 billion global mobile internet users. (the numbers are quite high than the desktop users)
90% of time spent by users on mobile devices is spent in apps.
The last statistic I'm about to put will definitely make you have a mobile app by the end of this quarter.
By 2020, m-commerce/mobile-commerce will account for 45% of all e-commerce activities. (In 2016, it was 20.6%)
(Source: hostingfacts)
You May Also Like: Get a Mobile App and Increase your Business Sales
I'll give you one more reason to have a mobile app and this is the BEST. Google yourself today, it will be a miracle if you find your website in organic search results without a mobile app.
Having a mobile app will not make your business successful, but you will not leave out that major portion of the audience who are using mobile applications. Reaching them, you will enjoy numerous benefits. Most of them are covered and explained here.
How Mobile App Benefits a Business
Improved Search Visibility

The whole clan of digital marketers has trained their guns toward mobile marketing strategies, the reason they know numbers don't lie. Stats above clearly indicate people are going to be with their SmartPhones more over a desktop.
Search visibility is about determining how good a website is visible in a search engine's organic results. The search visibility, to be specific, the SEO visibility, is calculated based on various factors, and one such factor is the mobility of a website. Google recently tweaked its algorithm, preference is for mobile websites. Having a mobile application, users can easily access your website in a single tap.
Increased Brand Identity

How do you give a new digital identity for your brand? You have a website, right, but that is not sufficient.
A mobile app for your brand? How about that? It's easier to appeal Smartphone users. They will find it convenient to use your brand, a single tap and they will be on your website.
That is the difference between having just a website and a dedicated mobile app for a brand. A mobile app gives your brand a solid internet presence, helps you connect better with your customers, and once audience trusts you they do more business with you, and it shows your brand identity has increased.
Better User-Experience for Customers

More than websites, it is the apps that according to marketers improve customer service. Customers are migrating from desktops to mobile phones, it is important for businesses to understand how customers are choosing to interact with their brand.
If consumers are on mobile phones, it's of no use if they provide services through desktop websites. Having a dedicated mobile application, the brand not only attains a superior visibility but ensures better CX – customer experience.
Boost in Lead Generation & Revenue

Sales and revenue always bother. Every effort a businessman put, it's all for improving these two factors and a mobile app gives you a lot of opportunities for doing that.
Johan, den, Haan, CTO, Mendix, said, that it's 'increasingly became easier to target key-users with location-specific, time-sensitive messages.'
So what is he speaking about?
For instance, by integrating geo-location technology into a mobile application, you can send offers or other business-specific information to customers who are near to your store. The conversion rate will be high in such scenarios; while your customers get personalized service they will acknowledge you with good sale numbers.
You Can Create Customer Loyalty Programs

Retaining customers is equally important as acquiring them. A mobile application provides a huge platform to reach the audience; again you can use the same stand to retain them.
Create custom loyalty programs.
Columnist Steve Olenskiin in one of his blogs has clearly explained why marketers should seriously consider creating loyalty programs.
And as per his definition, a loyalty program is a marketing system instituted by businesses that rewards purchasing behavior of a customer, pushing him to stay loyal to the brand. Loyalty programs create loyal customers, so, create a mobile app for customers who can easily download the app and get access to offers and discounts.
The Bottom Line
It's good if you have moved from a static website to a dynamic one, but you should have more to keep your business running. Apart from a responsive website, have a dedicated mobile application to improve the exclusivity of your services, once customers feel happy, your business will automatically grow.