Investing in Content Marketing, What to Expect in 2018?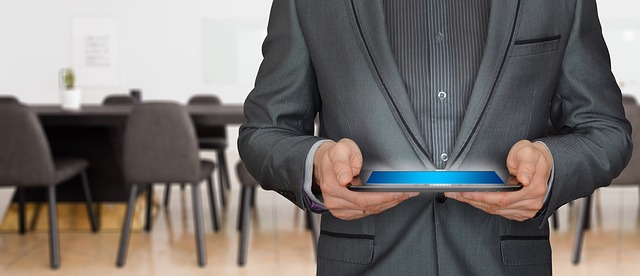 Content marketing focuses on creation and sharing of high-quality content to attract and convert prospects into customers. Complex as the words may seem, the term content marketing is also available with a simple explanation.
Some define the whole concept as storytelling. It might be through blogs, podcasts, or videos, but it is all about speaking about a brand and how it is useful for the target consumer group.
If are a novice, then let me help understand why need we content marketing or why investing is good and trends that you need to follow in 2018.
Why Content Marketing?
What do you normally do when you have to buy a product? Let's say, you are going to some shop at the corner of your street. You speak to the shopkeeper, learn about the product, and ask for the best brand, you may even ask fellow customers for an opinion. Doing so, you ensure you have the best product in your hand.
Today people follow the same practice online. No one has time to go and shop and buy in person. When they shop online they expect some assistance in making good purchases, and this is where content marketing comes into the picture. Since they will not have resources or people to assist them in the selection, they look for content instead.
With good content, people make informed decisions, they learn about a brand, the purpose of a product, its benefits, and much more. Content marketing definitely has a big role in defining the success of a brand.
Hoping that you have understood till here let me add few more valuable points.
Stats that will make you invest in Content Marketing
Content marketing costs 62% less than outbound marketing; also the lead generation is over three times more.
Small businesses publishing blogs get 126% more lead growth than small businesses without.
61% of U.S. online consumers made a purchase after reading recommendations on a blog.
(Content Marketing Institute)
Conversion rates are nearly 6x higher for content marketing adopters than non-adopters: 2.9% Vs 0.5% (Aberdeen)
78% of CMOs consider custom content as the future of marketing. (DemandMetric)
Impressive stats, right? And quite aspiring to push any businessman to invest in content marketing. So if you are ready, then know what you are putting money into.
Content marketing 2018 trends to know
Original Content to have more Investments

Apple to invest $1 billion in original video content to boost its services.
It is not just Apple, but Amazon, Netflix has already made news for their plans to make huge investments in original content development. No one wants to be out of the trend race, not even the big brands like them.
The money they are investing looks substantial, but you need not worry about that, your concern should be only towards making original content development, a part of your online marketing strategy. Your website is filled with blogs and articles picked from the popular websites, but stop what you are doing, instead do what big brands are doing, invest in unique content.
If you an expert in your field creating a new content or writing on a new subject cannot be so difficult. Doing so, it defines your authority. Another important benefit, if you give something fresh and unique for the search spiders to crawl, your search ranking will definitely improve.
Remember, there are numerous websites out there producing great content, because of which they have a strong online presence, successfully showing their brand personality. If you want to appreciate such benefits, put your money in original content.
Live Video Content is growing strong

When I say 'content marketing', most of the people don't think beyond blogs and articles, but truthfully there is a lot of other ways to create engaging content like infographics, podcasts, webinar, and live video.
Live video is something new, at least new for the current marketing trends, every brand is embracing this marketing technique. More than reading words or looking at pictures, people prefer to be enlightened through a video, and much better option rather than an old recorded video, you can let your customers into a live event, for a product launch or brand promotion.
Live streaming is not a passing pad, but a growing market.
As per reports from mediakix, the live streaming market is expected to grow more than $70 billion by 2021.
Live.Me is one of the new and the best social platform for creating and viewing live videos. The platform was launched in 2016, and by April 2017, it was already having 20 million users.
Dunkin' Donuts, an American global donut company gave its customers a live tour around its kitchen during Valentine's Day. The complete session involved a tour, followed by a tutorial on making a wedding cake out of doughnuts, and was particularly hosted by Dunkin's chef.
This marketing strategy gave them over 37,000 views, which is quite good.
Live streaming is powerful and at the same time can break your brand, if you are not prepared for the event. You have to be spontaneous, engaging, and comfortable in handling the viewers.
IoT will take Content Off-Screen

Internet of Things abbreviated as IoT is communication between smart devices over the internet. In 2015, Jessica Groopman, an industry analyst with Altimeter Group, wrote a report on how IoT impacts content marketing.
According to the report, there are four particular ways in which IoT impacts content marketing.
Environment & Proximity Data–
Based on weather, location, and product interaction, consumers can be sent information about the products. If you are an e-commerce retailer, you can inform the customer what to wear if it's raining.
Location-based Information–
As a retailer, you can guide customers to the nearby shop or nearby products if they are already in the shop.
Monitoring Data–
A health device sends a report on current heart rate to the user. Likewise, a variety of data can be sent through the device itself in real time.
Breaking News–
Alerts or announcements can be sent right through the device in real-time.
Distributing to the Right Lot Via Right Platform

'Creating' and 'distributing', these words can be prominently seen in every one of the definitions of content marketing.
If creating good or original content is one big thing, then putting it in front of the right people at the right time is another big responsibility. Only if you get both the things right, your investments made will be successful.
If you look into the amount of content created, it is very huge. There are hundreds and thousands of brands, each producing a huge lot of content, publishing every day, marketing every second, but not each one of these brands are successful in their efforts.
To cut through this whole lot, your content marketing efforts should have a good strategy. The content should be distributed with a good plan. It should be inclusive of using the right social media platform, the right content form, and reaching the right audience group.