What Does the Future Hold for Web Development in India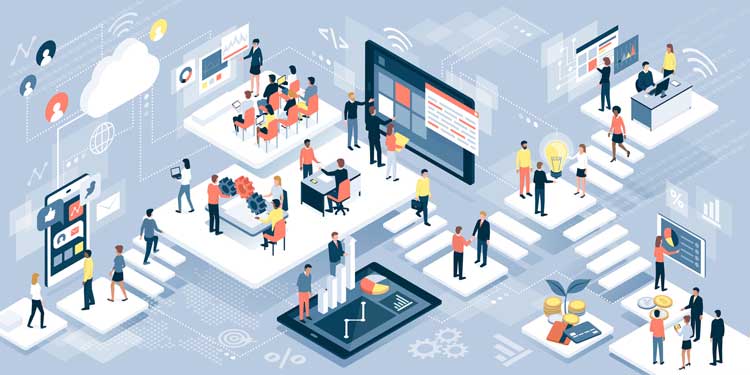 With a boom in e-commerce there has been a huge increase in the number of websites that are being created. And there are still a large number of businesses that need to make a strong online presence. The user experience is becoming more interesting and efficient, and development time of the websites and costs are on decline. In the last decade, website development in India has seen many drastic changes. Businesses from world over are outsourcing their web development projects to India. The Indian government is also encouraging the growth of website development in India.
Let's have a brief look on the scope and the trends of the future of Website development in India:
Artificial Intelligence (AI): It's the intelligence displayed by machines as opposed to human intelligence. It involves creating machines to do tasks like a human, learn from experience, and adjust to new inputs. Speech recognition and learning are it's popular application.
Virtual Reality & 360 Degree Video: Virtual reality can be simply defined as the process of implementing computer technology to create a stimulating life like environment. Rather than accessing a screen that is placed in front of them, users can engage and interact with the 3D world in real time. It gives the user a feeling of actually being present there.
Chatbots: are highly efficient implementation of artificial intelligence. The Q&A-styled conversation makes user experience more real time and personalised. Companies are doing away with emails.
Motion UI: Since attention spans are suffering, you'll likely see more motion UI efforts on the part of developers to grab visitor attention with unique transitions and animations and keep them engaged. A motion UI offers a great deal of simplicity for the users.
Internet of Things (IOT): is a concept of connecting physical devices we use with the internet so that data can be collected and performance and behaviour can be monitored and altered.
Voice search optimisation: increase in usage of Siri, Cortana, Google and Alexa and Echo is proof that consumers are more comfortable with the feature.
These are only some of the major trends in the field. Some of the changes are already visible leading to more communicative and responsive website development. The next generation websites are already around the corner, are you prepared for them?