What is Local SEO and How Can It Help Small Businesses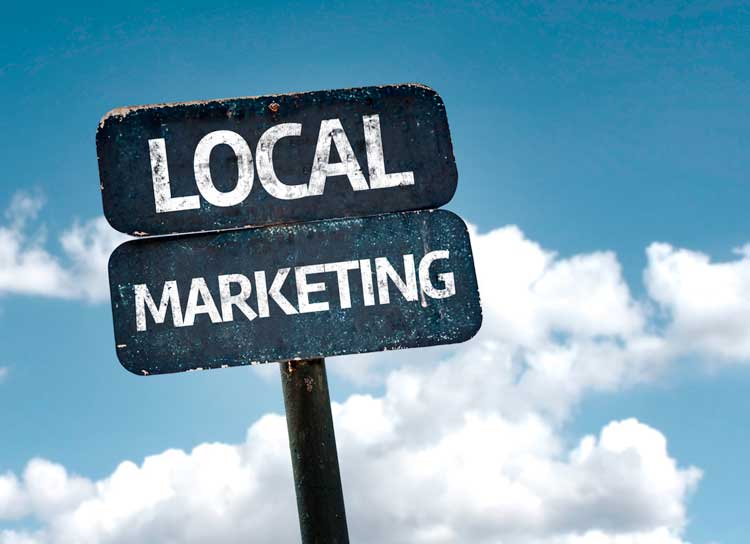 The local SEO is the website optimization for the local searches, and it also includes the top ranking of a destination on Google Maps. Google constantly interjects new features and upgrades the terms and conditions for its local Search Engine Result Pages.
Small business owners should definitely include local SEO in their marketing efforts because local SEO will help them target nearby localities. Local SEO offers a high return on investment, and no other form of online marketing provides such a high rate of ROI as local SEO. It adds authenticity to the business. When any business appears on Google Maps or in a local search, the prospective customers are more likely to consider that business to be authentic. The implementation of Local SEO is crucial for mobile searches, as it helps the business owners to build local partners and connections.
Benefit of Local SEO
All businesses need local SEO because the search engines have realized that many active users are looking for a specific service or product near them. If you want a long-term revenue, then opt for local SEO instantly. According to Google, 46% of searches get a 'local intent.' It means the potential customer is searching for services relatable to your business within a service area, and if you boost the local SEO, your business will show up on their search results. A successful local SEO campaign will help the company by:
Increasing the website's rankings in the search results and the local pack.
It bears the highest conversion levels of all local advertising channels.
It increases online visibility, especially to the neighboring buyers.
It boosts the organic traffic of the website and helps the owner to earn more suited leads.
With a successful local SEO campaign, you can outrank your local competitors.
It helps mobile users find your business easily on the internet. Your business will be searched out from search engines, through directories, or any social media network.
It guarantees that the customers will find your business on Google maps or through other navigational apps.
If you need a guide to local SEO campaign, you can take the help of the Adroitte developers. You can connect them from Adroitte.in. They will help you get the best result for Local SEO within a small business budget.
Local findings are primarily based on relevance, distance, and prominence. These criteria are combined to help you identify the most excellent match. It implies that you have to update the search result according to Google's relevance and prominence to control the local search results. Here are some proven ways Local SEO helps small businesses. Continue reading to know more.
Tips to increase Local SEO Ranking for Small Businesses
Improve Google My Business Account Info
To get your business on the listing, you need to appear in local search on Google Maps and Google Search. The best option is to create a Google My Business listing with up-to-date information about the business. Ensure to include the data like entering complete details of the business, verifying the business location, keeping your working hours accurate, adding new relatable photos, and managing plus responding to the reviews.
Build the Company's Citation
A citation is a reference to the company's name on the internet. Citations express a business's unique online footprint, helping potential customers find information about your business. Search engines can often rely on name, address & phone number consistency to determine your location and deliver accurate results to the result finders. Make sure to check that the website's features are on citation sites and online business directories. It will be easy for the customers to find your business. Adding extra information to business directories will help improve your search rankings. If you need any local SEO services, then connect with Adroitte developers. They will help you with all the possibilities and would prioritize your recommendations.
Optimizing the Website for Mobile Phone
You need to optimize the company's website for mobile phones to impact the local SEO significantly. A study from a relevant network revealed that 75% of all local mobile searches produce offline visits to the store within 24 hours. 50% of mobile users abandon a page if it doesn't load in 10 seconds, and 60% don't return to that website. Shoppers on mobile devices make up to 30% of retailers' website traffic, so a fast website optimized for mobile users is crucial to providing a good user experience. You don't want to lose out on the profitable online and offline traffic from mobile users, so try optimizing the website with mobile users in mind.
Looking after the ON-Page SEO
To dominate the local search results, you need to get the on-page SEO right. Here are two main factors that affect the on-page SEO: the product or services the business offers, or it must be the location where you serve. In other words, you need to state to Google clearly what products/services you offer and where you offer them. The key elements of on-page SEO are Title tags, Meta tags, Header tags, Page content, Images, and NAP (Name, Address, Phone Number) on every page (with schema markup).
Distribute locally focused content through Backlink Backlinks are the links that bring you back to your website. It plays an essential role in local SEO ranking. Google considers backlinks to be trust votes, so obtaining high-quality backlinks will help your business build prominence on Google. The best way to build or earn backlinks is by content marketing. Create locally-focused helpful content such as blog posts or podcasts or videos and distribute it on social networks that cater to the local audience. Here are some proven ways to create authentic local content: pitch the local media to get you featured on their stories, partner up with the local influencers, create guest posts on locally focused blogs, and capitalize on local events