These 5 Social Media Marketing Tools will make your life Easier in 2018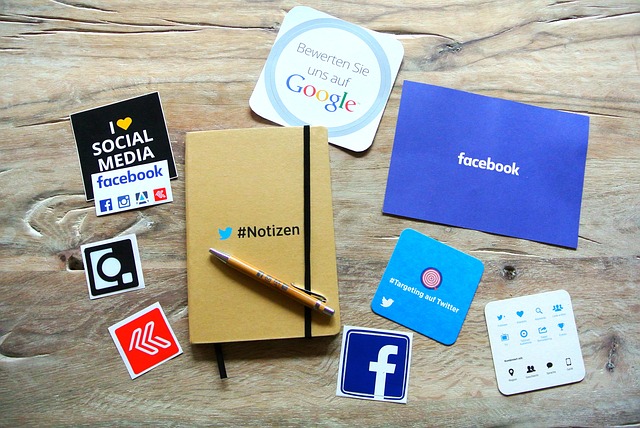 Social media marketing abbreviated as SMM refers to internet marketing strategy that deals with utilizing various social media platforms for gaining traffic and meeting branding goals. Now for your reference, as of October 2017, the world population accounted for 7.6 billion, where 3.5 billion people are internet users, and 3.03 billion of the total population is active social media users. Social media platforms are reshaping the way the world is communicating with each other, and businessmen making use of that fact are running their marketing campaigns developing their brand and venture.
Now every website owner by default will be running a business, so his obvious intend will be to improve traffic and convert leads to customers. To say, it has actually become a global objective. Everyone is using social media platforms, everyone is running campaigns, and the competition is getting tougher by the day. Taking new initiatives will help, but they should be approached in a smarter way, and it is possible when we use social media marketing tools.
I know it is tough when it comes to choosing the right social media marketing tool. To tell you the truth, with numbers adding up it has actually become a challenge. To assist you, in this blog post I'll be discussing the top 5 social media marketing tools for 2018. Having said that, a businessman is not left with any choice but to pick the right tool if he really desires to see his brand delivering the required message to the audience.
Top 5 Social Media Marketing Tools – 2018    
Buffer
Currently, 4,000,000+ marketers use Buffer for managing their social media content. This social media marketing allows posting content piece simultaneously across multiple social media platforms including Facebook, Twitter, and LinkedIn. The tool basically provides browser extension for Safari, Firefox, and Chrome, which allows you share content from anywhere on the web.
Initially, Buffer was used as a scheduling tool for Twitter, but today it is being recognized across multiple social media platforms.
The basic purpose of running a social media campaign is to resonate with target audience and since it's an ongoing process, it should be regularly monitored. The built-in analytics, which is available right on the dashboard, helps you recognize and re-buffer the content piece that is successfully connecting with the audience.
You can schedule postings on multiple social media platforms from a single dashboard; the buffer calendar gives you a full view of the content every-week of the month and full stats on how each post is scoring.
Buzzsumo
Which content piece is creating a flutter in the market? Knowing such crucial information will help you a lot for your social media marketing campaign, and guess what? The finding of trending subject is now easy; the powerful social media search engine of Buzzsumo allows you to do so.
Research trending keywords, topics, sort by date, month, view the number of backlinks, shares, and the total shares that is inclusive of the reports from Facebook, Twitter, LinkedIn, and Pinterest. If you have used Buzzsumo, you need not require much explanation, but the filter option is not limited to just date or month, you can do that according to language, country, and even the content type.
So how do you benefit from this?
By learning what your audience likes, you can redesign your content strategy, developing content that resonates most, thereby you will improve traffic and create better opportunities to earn quality customers.
Google Trends
Want to know what's going on around you??? Use Google trends.
When people say write relevant content, how do you exactly determine the trending subject or know which topic has taken the cold spot?
The internet is such a large place that you cannot blindly predict such things, but you can definitely make your approach predictable by using Google trends.
The tool gives you a complete insight on the topic that is actually trending. If you just open the tool, you can find a large search bar where you can explore topics. Below the search bar, the general, I mean the current subject that people are searching most will be listed. The popularity of the topic can be filtered by regions, languages, countries, and even cities.
Today, it's 16th of February, 2018; I found PyeongChang 2018 as the featured story, the Olympic and Paralympic Winter Games is what running around, it's the prime news of the hour. But you can research topics about the industry you are concerned with.
It's easier to develop content and gain traffic if you are working on something that everybody is finding interesting.
Google Alerts
Praising? Criticizing? Are you curious what people are speaking about your brand? Don't want to miss out anything that is being said about you? Then use Google Alerts.
Google Alerts are not 100% accurate, Google itself gave out this statement, but the tool is still quite popular among the marketers. Positive reviews or recommendations about your product and service will only do you good; and it doesn't matter if you miss that part. But what if someone is speaking ill about your company or brand? It will damage your brand, your reputation and can have a long-term negative influence on conversions and sales.
So anything said about your brand or company, you can monitor that. Google Alerts is free and an easy to use tool. List out all the specific keywords or phrases that you want to track and whenever the word appears on the result page, Google will send you an email.
Not only that you can even follow industry trends, track your marketing, and find the source for blog posts and presentations before you write on new topics.
HootSuite
Also referred as social media management system or tool, HootSuite enables you to post updates, schedule messages, read responses, view statistics, and even monitor what customers are saying about your brand on over thirty-five popular social network platforms.
Some of the prominent brands like Coca-Cola and Sony Music are utilizing this robust tool for managing their social media accounts and networks.
Posting content on regular basis has good benefits. It gives you a solid opportunity to make and expand customer base, but the thing is this action has to be performed at the right time. If your hectic schedule is not allowing you do that, you can schedule posts in advance. The easy-to-read calendar format gives a good view of the scheduled posts.
Social media listening, you can keep track of what customers are saying about your brand. Also, if you want to share content with your viewers, you can do that instantly with the available Hotlet plug-in.