A Definitive Guide to Track your Local SEO & SEM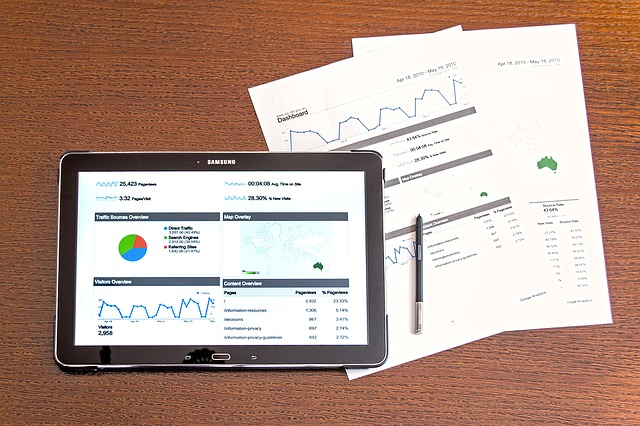 SEO and SEM are the most critical factors in a digital marketing campaign and tracking and measuring them should always be your top priority. Local SEO, SEM, digital marketing, the words are confusing for an amateur who is just new to the concept. So, before we get on to the actual business, let's have a look at each one of these.
Search Engine Optimization (SEO)
Search engine optimization refers to optimizing on-page and off-page elements of a website for gaining better online visibility and rank on search engines.
Better online visibility promise improved ORGANIC traffic, conversion rates, and to sum up good ROI.
About Local SEO
It's completely different from organic SEO.
Local SEO refers to the marketing of business to the local audience within a defined geographic area.
Search Engine Marketing (SEM)
Search engine marketing is a practice of running a marketing campaign through paid advertisements. Paid ads can be seen on the search engine result page (SERP) and here the traffic gained will be paid, not organic.
Now, the million dollar question,
Why should I track?
The question is silly enough, but let me answer that.
You are investing your time and money in a digital marketing campaign. So, it should not be like, 'I CARE ONLY ABOUT THE RESULTS'; you should see whether your efforts are put in the right direction? Are the efforts giving decent traffic? Yielding results?
Time to time you should test things that would define your success in the online market.
In this article, we will learn how to do the same. That is monitoring your local SEO and SEM.
Google Analytics
You have Heap, Hotjar, Facebook Pixels, etc, like many other web analytics tool, but why Google Analytics?
Because it's
Tracking digital marketing campaign is very essential, it allows improving current marketing strategies and Google Analytics, which is one of the most powerful internet marketing tools help in doing that.
It's an easy process to associate with Google Analytics.
Step 1: Create an Account (it's free).
Step 2:  Add the Account & Property (your Website).
Step 3: Install your website template with the tracking code.
Before proceeding with the tool, there are few things that you should keep in mind.
Tip 1: You should never allow your web agency or the developer to set up the account on their personal account.       
 Tip 2: Don't make any changes to "All Website Data" View, which is created a default. Instead, create a separate view for the same.
Tip 3: Make sure you are choosing the right Time Zone, Currency, and Web Filters.
Establish Goals
The objective of every business is CONVERSION.
For a website, the goal (conversion) is established in different forms.
Let's say, it can be a phone call, Newsletter Signup, Quote request, Contact Form Submission, or an E-commerce purchase.
So once you have an account setup you should establish the goals for your business.
Steps to follow:   
Go to Admin Screen > Select Goals > '+New Goal'.
Select from the available Goal Template or Create your own Custom Template.
Select Goal Type > Give Goal Name (e.g. contact form/quote request).
Note: You can add an actual value to your goal conversion for better evaluation.
Call and Form Tracking
Call Tracking:
Suppose you are running campaigns on various marketing channels, then each one of them will be assigned a phone number so that you can easily measure the quality and volume of the phone conversation.
The visitor/customer will be assigned a unique number/legacy number. Once he calls, the number will sync with Google Analytics and you will be able to track the keyword that was used to reach you. Also, through monitoring the duration of the call, you will be able to determine the quality of the call made.
Dynamic number insertion is a call tracking feature that assigns each marketing channel with a unique phone number. It uses JavaScript to detect the actual phone number with a tracking number as soon as a visitor loads the web page.
Form Tracking:
One more tracking method, which is form tracking can be performed through WordPress plugins like Gravity Forms and Ninja Forms.
Form tracking involves the plugins generating 'thank you' page for every form submission. This way you will be able to monitor successful form submissions.
Google Search Console
What do you understand from Google Search Console?
Formerly known as Google Webmaster Central and then Google Webmaster tool, Google Search Console is a collection of tools and resources that allow webmasters, website owners, and SEO professionals to effectively monitor the website performance in Google Search Index.
Who visited your website?
How many people visited/visiting the website?
What is the source of the traffic?
Which web page is having more traffic?
Is it a desktop computer or mobile device?
The tool even helps you find and fix website errors and improve website search rankings.
So by connecting your search tool with the Analytics tool, you can have a better view of the customer behavior towards your website.
Google Adwords
Designed by Google, Google Adwords is an online advertising model that works with PPC model.
Organizations use appropriate keywords for designing high-converting ads. These ads will be displayed in the prominent place of a SERP. Once the customer clicks on the ad, he will be directed to the website, and Google will be paid for the click.
Google Adwords is the best alternative to long-term SEO process. It increases web traffic (paid) and thus the conversion rates.
But again, the whole process looks convincing enough, but it is also necessary that you monitor your local SEO and SEM to check if the marketing strategy is working or not.
And easiest way to do that is to link your Google Adwords account with your Analytics account. This way you will view all the data on one screen.
A Single Report   
Now you have linked all the three tools, you can easily track all the metrics and view data together from a single SEO report.
Go to Analytics Page > Acquisition > Select All Traffic > Channels
You will get an overview of metrics that are not limited to, but includes referrals, organic search, conversion rate and much more. By analyzing the report you can improve the effectiveness of your SEO campaign.