Top 6 SEO Metrics you should be tracking in 2018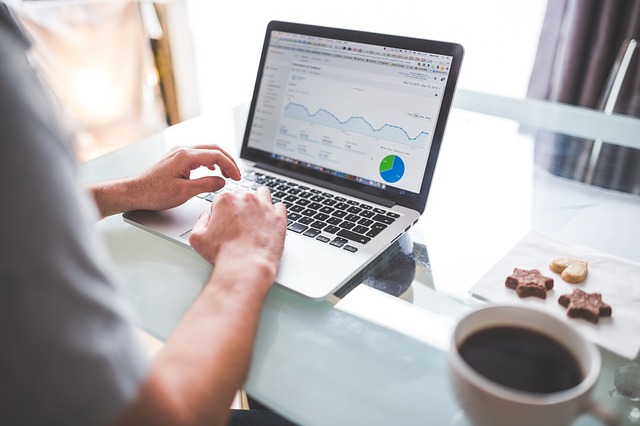 How can you improve something if you don't measure it?
Search engine optimization is all about measurement, improvement, and success. SEO marketers diligently track and analyze metrics that they feel can make a difference. Your SEO performance is good, that means you are actually managing to bring organic traffic and good sales.
However, the problem is not everyone will be updated about everything on tracking, unlike a professional SEO marketer who will be completely spending time around these. There are a lot of metrics or key performance indicators that should be tracked, analyzed, and measured. And it's not just keyword ranking alone that you should be going around.
Every business is unique, so it's obvious the metrics to be tracked for the website will also differ. For the reason, in this post, you will be taken through a list of metrics that you can take it as (almost) universal and start tracking from today if you have not done so far.
Recommended SEO Metrics to Track in 2018
Ranking & Keyword Performance
Your complete website content may not rank in Google search engine, but certain keywords may rank.
Tracking KPIs aka key performance indicators is how you determine whether you are successful in your SEO efforts. For instance, a good SEO rank is a direct reflection of solid SEO marketing. Generally speaking, SEO efforts take some good time before you actually see results. During the period till you obtain good results, you need to monitor metrics that point towards your work.
Keywords are crucial for improving search rankings. After running each SEO strategy, you need to find which keyword is driving more traffic to the website. You can even monitor long-tail keywords that include location, descriptors, and other related terms that make search more contextual and precise. By regularly working on keywords you can improve your website rankings.
SEO profiler, Raven SEO, and Wordstream are some of the tools available you can use for tracking your keyword rank.
Volume & Quality of Organic Traffic
"On Google, 18% of organic clicks go to the first search result, 10% go to the second, and 7% go to the third."
-imFORZA  
Traffic from search engine results is something that is earned and not paid. According to research, it accounts for over 60% of the total traffic on the website. Businesses can successfully improve conversion rates without spending a dollar. So when it comes to SEO campaigning, it is necessary to develop content more relevant to organic searches.
Basically, organic search results are available from two types of keywords, branded and non-branded.
Branded Keywords– These keywords include a company's name (eg; XYZ Sneakers). Users will be aware of that brand and will demonstrate a clear interest in that company's products if they desire to.
Non-Branded Keywords- These keywords are different from branded keywords. They will not target any particular brand but will be relating to the products and services offered by that organization. Hence, non-branded keywords target people higher in the sales funnel and create more options for businesses to reach their target audience.
Hence the reason, SEO specialists should focus more on non-branded keywords.
Now coming to the traffic, it is necessary you have quality in what you are getting. The website visitors should not drop on your website and bounce back. It happens when they don't find the product they are looking for on your website.
Therefore, to measure the quality of website traffic, you should,
View the average visit duration of the visitors.
Improve the number of page views.
Decrease the bounce rate.
Conversions/Conversion Rate
Whether you have a brick-and-mortar shop or online website, nobody likes to have just visitors; they desire to have customers.
If I take an example of an e-commerce website, the objective or key-performance indicators can be a sale, membership registration, app download, newsletter subscriptions or video views.
Once you run a campaign, you have to use the tool and see if you have succeeded in getting conversions. It's a big indicator that your campaign is going in the right direction. From a visitor to a customer or at least to a lead is a sign of success.
Now when you track the conversions, it's important you know the source, so you can optimize your efforts and aim for higher conversions.
Web Pages Crawled Per Day
According to Google Search Console, 'Crawl Stats report provides information on Google's activity in the last 90 days.'
To understand whether the search engine Google loves your content or not, you can check the number of web pages crawled per day. Crawl rate is very important in terms of SEO. Unless your website is not undergoing deep crawling and indexing, it is not possible you can see your website rising in terms of SEO ranks.
So use webmaster tools and in case you see a dip in website crawl rate work towards improving them. Here are few methods listed you can follow and boost the crawl rate.
Regularly update the site content.
Improve the server uptime.
Create dynamic sitemap, use Google XML sitemap
Improve site loading time.
Avoid content duplicity.
Optimize images and videos.
Use txt to keep bots from crawling unwanted web pages.
Page Authority
Page authority defines the probability that a specific web page from your website will be found on the search engine. Or say, 'it measures the predictive ranking strength of a single page).
PA or Page Authority was developed by Moz and the website is scored on a 100-point logarithmic scale. Higher the scores, greater will be the ability to rank. You can use Moz to check your page authority and once you feel you should improve the numbers you can just follow these three ways,
The Panda Factor – create content that is unique, useful, relevant, and readable.
Earn quality external links.
Use high-quality images.
Domain Authority
Another search engine ranking score developed by Moz, DA or domain authority is calculated by evaluating linking root domains, the number of total links, MoxRank, MozTrust, etc over time.
You can use Open Site Explorer (a backlink analysis tool), MozBar (a free Chrome-extension), and etc to view your website's DA. Similar to page authority, higher your DA score then greater will the ability of your website to rank.
At the most basic level, if you are aware of link building process, then you have to do just these two things to improve DA.
Remove Bad, Toxic Links.
Gain Good Links.