What Is the Cost of a Website? A Guide to Website Development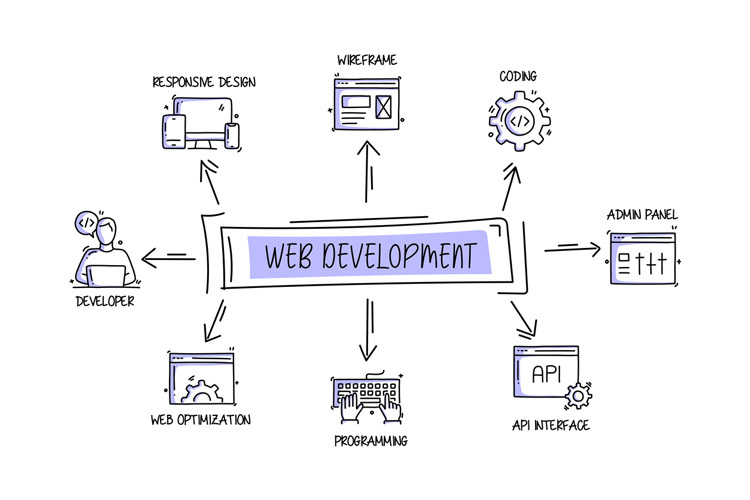 Building a business in the modern world means building and maintaining a website – whether or not you have an online business. Various website development companies can help you in building a website, along with maintaining the same for you. The cost of website development depends on various stages or factors that make for a great website. Here are important aspects of a website that define the cost.
Web designing is very important for a functional website. In this part of website development, designers work on graphics design, which helps in getting the messages across visually. Since a lot of people discover brands or businesses online, having a great web design which will attract attention much more than other elements on the website.
This is also where marketers take care of user-interface design and user experience design.
Once the website is launched, there are many other things an owner must keep working on to make the website stay updated. For one, the website hosting service needs to be good because it defines the performance of the website. Apart from that, website maintenance also includes hiring someone to update the blogs from time to time or looking for inactive links or bugs in the website to fix. This also includes the backend development of a website.
Website cost is defined by the type of websites
Small business/informational website
A small business website doesn't offer many features and has somewhere from 8-16 web pages to build and maintain. The cost of such websites could range from $2000-$9000 for web design and $400 – $1,200 for website maintenance.
Corporate website
Corporate websites have slightly more features than small business information websites. It may have social media integration or a responsive design, whose costs may start from $10,000 – $35,000. The maintenance for the same could cost you from $2,000 – $15,000. These types of websites typically have web pages from 25-75.
eCommerce website
eCommerce websites have slightly more effort put in – from all the eCommerce functionalities and integrations and added functionalities of other types of websites could cost you anywhere from $6,000 – $75,000 for a web design, while the maintenance could cost you $30,000 – $60,000.
Database-Driven Website or Website Application
Database-driven websites are some of the most complex ones and require more cost for both design and maintenance. These websites could have 20-2000 pages. The cost of web design of these websites starts from $6,000 – $75,000, while web maintenance costs from $30,000 – $60,000.
Apart from these, the web design and development costs depend on the website builder you choose. From Wix to WordPress and from GoDaddy to Squarespace, the monthly cost for all the platforms varies and offer varying features and benefits.
Some other factors that decide the cost of website development are SEO functionalities, plug-ins, themes, etc.
Conclusion
Investing in web design and website maintenance will offer long-term benefits. Especially with your site always up and active and offering full performances, there's nothing stopping you from reaping all the benefits.