Reasons why you should use WooCommerce for creating an E-commerce Website?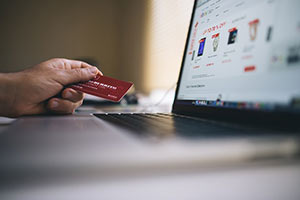 According to Built With, if we go by numbers, WooCommerce powers 41% of websites across the e-commerce market.
By the way, do you know anything about WooCommerce?
Let's not skip the fundamentals, so let's do that here.
'Built on WordPress, WooCommerce is an open-source e-commerce plugin.'
Want to know what a plugin is?
'A plugin is a piece of software with a group of functions that can be added to WordPress websites to enhance the functionalities.'
Now read more and learn why WooCommerce fits the bill of being a perfect platform for building e-stores?
Key WooCommerce Features you should know
It's Free & Open-Source

Unlike proprietary software, you don't have to pay a license fee. As a developer, you can download and redistribute the software without any forms of restriction. As it is open-source software, you can modify the source code as necessarily your website asks for.
Irrespective being an open-source platform, WooCommerce is secure and not vulnerable to any threats as developers around the world will be working on a regular basis updating security patches.

It is Built for WordPress

Developers of WordPress community will have greater benefits having WooCommerce on their side while designing e-commerce websites. They get to have access to hundreds of free as well as premium WordPress plugins that would enhance the functionalities of a website to a greater extent.

Geo-Location Support

The geo-location feature lets you easily track your customer's address. That way it would make shipping and payment process much easier and convenient. It's convenient for you as a store owner because you can calculate custom tax exactly based on your customer's location. It is convenient for your customers because they are getting the privilege of good customer service.

Search Engine Optimized

With the benefit of being designed for WordPress, it will be obvious that e-commerce websites build under WooCommerce would certainly make a good impression on search engines.
You can sit back and relax while your e-commerce website is earning good search engine rankings over the time and dominating the search engine result page over time.

Multilingual Support

If you need more leads, going global doesn't work, because, your first and top priority should be the local audience.
When you have a strong customer base on your homeland, it will be easier to expand over the border in the later time. According to W3Techs.com, English accounts for 54.9% of web content. There is no denying that it is the most popular and widely-spoken language, but the fact alone will not help if your local community fails to connect with your business website.
The multilingual support feature allows customers to select the language they desire, giving them better user-experience.

Pre-Installed Payment Gateways

An online store to be successful should have everything that would promise to make the whole process easier for its customers.
The payment gateway is one of the core features, which exemplifies the importance of user-experience carried under WooCommerce. Pre-installed payment gateways increase business opportunities as it encourages customers to move further into the conversion funnel giving them preferences over the payment process.

Inventory Management

Manually counting stock is not reasonable, but at the same, it is quite a necessity that you keep watchful eye on your stocks. The inventory management system helps you do that with fewer bone breaks.
Never had been inventory management so easy and convenient. You can accurately keep track of orders that are shipped or canceled on a daily basis and remain stocked all the times. In case an order is canceled you will be provided with a notification to the email address provided.