How Social Media Marketing Benefits E-commerce Business?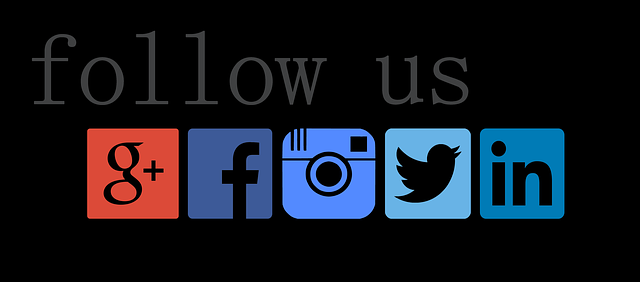 If you think having an e-commerce website will simply going to fetch conversions and sales then pretty soon you will lose your business. Marketing via social media platforms should be obligatory in your book. Because you will get behemoth opportunities if you are using social media marketing for your e-commerce business.
Brand loyalty is not something you can get in a fortnight. If you are thinking to use traditional marketing platforms, then it does not come cheap and nor you will be able to engage with the broad range of audience in real-time.
Social media marketing is one of the competitive practices in digital marketing. And guess what?
You will have the privilege to approach RIGHT PEOPLE at the RIGHT TIME. And possibly when you spread your reach across multiple platforms you will witness better branding, good organic traffic, and outstanding revenue for your e-commerce business.
Now before we actually decipher the actual benefits, l want you to buckle up and hold your breath, because these facts might prove too overwhelming for you.
Now, let's start, shall we?
48% of Americans have interacted with the companies on at least one social media platform.
56% of U.K adults feel that with a social media account it is easier to address concerns.
More than 2 million advertisers regularly use Facebook to market their business.
A massive 50 million businesses use Facebook pages.
 (bloghootsuite)
As you can see I'm not speaking much about other social media platforms, but even they have decent numbers. Since Facebook is the most popular social media platform, I chose the same for making my point.
Dig more and you will find more statistics.
Every social media network can bring potential traffic and leads if used to the full potential. Facebook, Twitter, Instagram, Pinterest, well each of them has a decent number of users. All you have to do pick the right one or say the best one for your business and do the marketing stuff.
All these platforms that I mentioned above, you won't have to spend a single dime. Suppose you are an entrepreneur, then it's your potential chance to grow your brand and build strong loyal customer group without huge investments.
Approach professional SEO marketers, even they will use the same platforms; the only difference is you will be paying the same amount for doing the job that you could have done without assistance.
Social Media Marketing key Benefits that you should Know 
Benefit I: Finding Huge Customer Base       
Like I said before there is a good number of social media platforms, but not everywhere you will find your customers. Your marketing campaign should not be like firing in the dark, targeting unnecessary audience.
The first step towards your customers is finding who they are? Where do they hang out? Their interests, hobbies, anything that would help you in your business.
Let's say you are selling beauty products, and then your target audience will be women. The customer base is very large. And you can start by narrowing your approach by targeting only a particular area to ensure you are starting well.
Suppose you want to reach women in Montreal, then you can use Facebook Ads Manager and estimate the size of your audience.
Once you find your right audience you can start engaging them with your products and services with right campaign. This way your e-commerce business will earn better conversions and sales.
Benefit II: Increased Brand Recognition & Brand Loyalty
I told you already brand loyalty is not something that you can acquire in few days.
Every day hundreds of brands come to the market, how many sustain or even make it to the customers we can hardly judge.
If you want people to recognize and have loyalty towards your brand, it's time you reach the right one at the right time and it's possible because social media platforms allow you doing that.
Once people start getting familiar with your brand, they will start connecting more with the one and will stay loyal.
According to webbiquity, 90% of young (18 to 29) adults use social media and one-third of millennials say they prefer using these platforms for communicating with the businesses.
Benefit III: Increased Inbound Traffic, Better Conversions
Publish content that is fresh, keyword focused and you will find a good influx of inbound traffic.
Here content marketing is one of the important online marketing strategies.
When the published content is shared across multiple social media platforms, people land on your e-commerce website when they find it compelling enough to that. If your website on-page strategies are good, then they will definitely be a part of your conversion funnel.
Nowadays you can find people of all age group chilling out on at least one of the social media platform. And with right marketing approach, you can not only make them your permanent customers, also use your association with them to attract new customers.
There are a lot of ways if you ask.
Suppose your customers are satisfied and content with your products, and then if they add good reviews it will influence other new potential customers to do business with you.
Benefit IV: No Significant Investments
What hurts more for a businessman is the fact that he has to invest heavily in something just to say that his business exists in the world. I know it will yield results at some point, but still, any business running on seed funding cannot afford to pay for something that is not their core business.
If you are a software entrepreneur, you would think twice before you hire a digital marketing team. It will not be easy and nor it will be cheap.
All social media platforms, on the other hand, are free and easy to use. Also, social media marketing is more effective than traditional marketing campaigns.