How ECommerce Website Development in India can be A Worthy Investment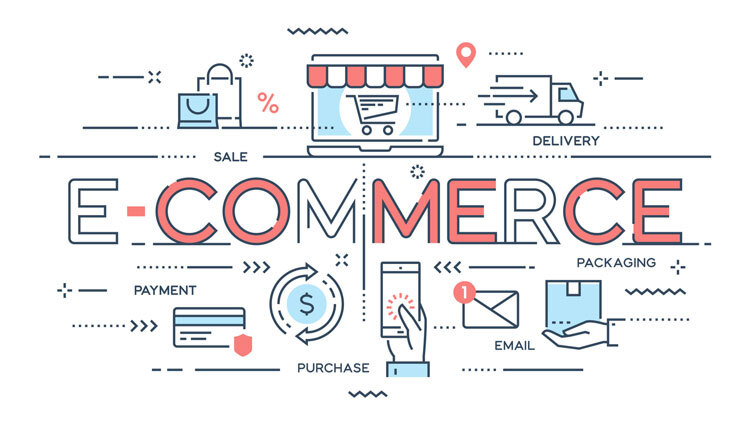 Ecommerce is one of the most powerful online tools which helps your business to grow globally. Lots of businesses today are interested in developing an online store, and eCommerce is a significant option for them. More and more people today are purchasing goods online from the comfort of their homes. They can purchase anything online 24*7, to get an ultimate shopping experience. Ecommerce has revolutionized the way companies are doing business.
Here's a look at how eCommerce development is worth an investment in India.
Convenient & Easy: Online shopping is the preferred option for many people as its convenient, quick, and user-friendly. They are allowed to shop the goods at any time of the day or even at night. The buying options are very easy which helps the customers save a lot of their time and money.
Best Quality Services at Low Operational Cost: The operational cost of an eCommerce website is very low compared to a physical store. This helps you with a huge save, which is most unlikely to happen in a physical store. An eCommerce site also helps to reduce recurring costs by hiring virtual support resources. Your tasks can be outsourced based on your requirements.
Affordable & Quick Marketing: Every customer today can be reached through the digital market by just focusing on the techniques to approach them. Great content, creating marketing videos expressing the product, social networking are some of the unique ways which help you to be more visible in the market.
Make Money 24*7/365: Unlike a physical store, an eCommerce store never closes, which is one of the reasons why eCommerce can hugely boost your business. Ecommerce stores are open 24/7, with no time or geographical constraints all throughout the year. With this global outreach you could gain new customers and increase your sales.
Track your Customer's Needs: A properly designed eCommerce site with quality products can take your business to the next level. Understanding your customers buying behavior will help to increase sales. Many of the eCommerce websites track their customers purchasing behavior, and keep a constant eye on the customer's buying habits.
In today's world of technology, if you are running a retail business and are looking for more opportunities to expand your business, then an eCommerce website would be the right option.