Why is Magento the best for Indian E-commerce Website?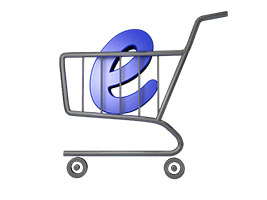 Written in PHP, Magento is a free, open-source E-commerce platform. One can find a good number of e-commerce platforms, but Magento offers everything that is required for running a successful e-commerce business. According to ASSOCHAM-Resurgent India study, the number of online customers in India is expected to cross 100 million by the end of 2017. So, the e-retail market in India will receive a good percentile growth in the near-future. Our Indian entrepreneurs are aware of the quicker purchasing process and the importance of selling on established market places.
So, it is expected that the website they are going to sell on should be built on a stable platform. For instance, Magento, you can say, is built for e-commerce business and is indeed the best-of-the-rest.
More Facts about Magento, the E-commerce Platform
Magento powers 16% of the top 1 million websites &
28% of websites across the internet (Source: Builtwith)
Magento can host up to 500,000 products on a website (Source: Promodo)
5 Reasons why Magento makes the best e-commerce platform?
It is open-source, mobile-friendly, the big community support, well, let's not stay with what we already know. But let's explore the other major e-commerce features of Magento in detail.
THE USER DASHBOARD

The new Magento 2.X dashboard has come with an extreme makeover. The simplified access design allows sellers to easily interpret the performance of their online business.
One can find an array of data visualization tools, an updated theme, and refined layouts that help in creating a powerful user experience.

A COMMON BACKEND SYSTEM

Under Magento, you get to have that privilege to run multiple websites through a common backend system. Each of the websites may have a different domain, different layout, but the Magento platform allows simultaneously control each of them with efficiency.
Benefit?
By using Magento platform you can operate multiple stores without additional hosting and administrative expenses.

THE EXTENSIBLE API

What is an API?
Short for application programming interface, an API is a set of programming protocols and standards utilized to establish communication between two or more applications.
Through an extensible API, you can connect your website with any third party application or plugin for better service. Be it the web analytics, payment gateways, or other external systems, you can easily make your e-commerce website modular and functional.

ADVANCED SHIPPING FEATURE

Here a single text configuration is utilized for defining the shipping methods. Numerous variables are available and the list includes price, weight, quantity, product attributes, categories, coupon codes, and much more. Each of these variables can be extensively utilized for setting up a convenient shipping fee for your customer.

INTELLIGENT SITE SEARCH FEATURE

Give a great search experience for your customers through the intelligent site search option.
The intelligent site search feature increases the probability of converting visitors to customers as it allows the website visitors to drill down to the exact product without many pursuits. And as an online retailer, you will be successful in providing a user-centered, customizable, and interactive experience for your customers.
Upshot:
Your customers can easily sort products by style/color/size and access the popular categories in a very less time.