How has E-commerce sector grown in India?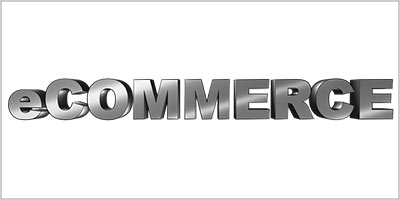 E-commerce is fast growing on the Indian Market; with the current scenario, one can easily say that. When we compare our Indian market to that of US and China, the user base may seem less, but surely it is burgeoning at a greater speed.
E-commerce market may, yes may overtake its counterparts. According to recent stats, considering the Asian market, India can expect to gain a good number of digital buyers in the upcoming years.

Actually, it's getting bigger and better, whether it is online shopping, food ordering, or booking a taxi, the word e-commerce is growing in every sector of the Indian market.
E-commerce In India: Let's See the Growth Phase
How did it all begin? Well, it all started with Indian government starting with IRCTC Online Passenger Reservation System, where people got to embrace online technology for the first time. From then on, it is 'book anytime and pay anywhere'.
Now let's not say that people are/were blindly following a particular trend, rather I would prefer to call them as opportunities that were being taken. E-commerce is nothing but a revamped version of traditional business practices. The vogue of being 'On-Air' surely did its magic on the thinking of Indian businessmen.
How will E-commerce shape the India of tomorrow? As of today, it is definitely configuring the way people are approaching the concept of going online. Flipkart is one the best examples that are allowing us to say that India has some true potential to play in the global market.
Flipkart, one can truly say that is giving a tough competition for Amazon and Alibaba. It is not just the young demographics, but also the other half who are equally contributing in driving the e-commerce face of India.
The SmartPhones

If you are really curious about how the E-commerce revolution started in India or in the world, then think not. On analyzing one can easily find that somewhere the Smartphone evolution is to be credited for. 'Business at the tip of your finger', yes Smartphones taught that concept to every businessman in this world.
One of the biggest e-commerce retailers Filpkart may have tough competition but it has never failed to represent India in a greater way in the big market. Oh, I forgot we have one more equally popular e-commerce retailer Snapdeal contributing unconditionally for the same.

The LifeStyle

Wow, what do we have now? It is the economic condition if I have to explain. A line is being picked from the recent stat, 'Richest 1% own 58% of total wealth in India', looks no less than a jargon. But one thing is for sure, the lifestyle of people has surely changed for good, in simple terms, they are looking for things that are easy to access and simple to find.

India now is looking for new business models and E-commerce is the most promising term that is giving our entrepreneurs a chance to reinvent themselves.

E-commerce is an open land, so obviously it's up to the businessmen to make use of this landscape to the best of their ability.