How are Payment Services changing Ecommerce in India?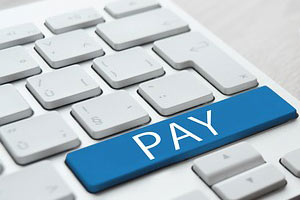 The current trend goes like this; 'Ecommerce is the word that is defining business in India'. One of the major pillars supporting an Ecommerce business is the customer service that is being provided. The nature of Payment services provided has a major say in defining the level of customer service given. I feel that by now everybody would have known about the factors that are allowing Ecommerce business an upper hand over the traditional business practice.
One such is the convenience of not having to do much physical work, people love that, yes, and they actually respect services that keep them away from tiring work.
Importance of Online Payment Services in Ecommerce Business
Online payment options are reducing the distance between the shopping cart and final checkout process. One doesn't have to push their heavy trolleys or stand in the never-ending queue. Cash-on-delivery may seem the best option if the business is offering you with a lesser mode of payment options, but it never mirrors a complete digital transformation.
Actually, there is a demand for additional payment options, and the issues concerning online transactions were always there, with most of them I feel is now brought under the curtain.
The modern world is seeking the wallet culture, and in the following section we will know about the benefits of using the same,
Worldwide Customer Reach

COD is not a bad service but will be definitely if your business is looking for global customers. Yes, customers around the world would prefer websites that accept multiple currencies and feature alternative payment sources.
In this aspect, India is definitely gaining a better point, because the cross-border business seems to be more convenient.

No Security Risk

Technology has advanced so much that one doesn't have to be concerned about the fraudulent activities. Numerous tools in the market are effectively addressing every vertical specific risk.

Business Optimization

Yes, I know people would love to see that, and they would do anything for that. So, it is necessary they should know that having a good website alone will never help them out. A website with offline payment option can only give them a good number of bounce rates and not the other way round.

Affiliate Marketing

Let the online publishers get your Ecommerce business a new set of customers. By completely adapting to the online payment system, one can definitely earn good sale numbers through external sources like online publishers. And one more thing these people will also be a part of your business profits.

Reduced Costs

Definitely, since you don't have to pay for generating paper invoices and statements, you can greatly reduce the overhead costs. The trend of supporting cashless payment process will definitely help your Ecommerce business in a huge way.