M-commerce Trends in India 2017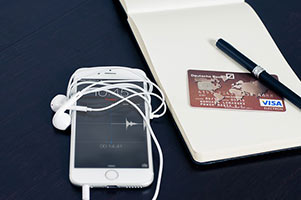 The mobile devices have managed to form a new ecosystem, so one can easily deduce that M-commerce deals with something similar. So what is mobile E-commerce or the M-commerce? What trends can we Indians expect this year?
Introduction to Mobile E-commerce/M-commerce
Based on (WAP) wireless application protocol, M-commerce deals with wireless devices, which enables online transactions, especially in the retail business.
Since wireless devices are involved, one does not need to plug-in for accessing the internet. Nowadays, the handheld devices or mobile phones are being extensively utilized for banking and other payment services. I will call this as m-commerce transactions, and from younger generations to octogenarians, people are enjoying more of this privilege.
Already half way through 2017, we have few M-commerce trends that look promising enough to let us complete this year with a smile on our face.
Best M-commerce Trends to look for in 2017
Mobile Image Recognition Technology

With MIR technology, the M-commerce is taken to the next level. Get additional information about the products and make your preference.
The MIR technology brings the complete store to a mobile device so that the consumer can easily scan and make purchases online. The concept is more than what I have told now.
Suppose you find a person wearing a trendy jacket, and you want to have it, what will you do? With MIR app, scan the product and you will get information about retailers who are selling that product, and then buy at that product in an instant.

Video Content

Fearing the page loading speed, only a few people are using videos for marketing their business. But fear not, the future is secured with high-speed 4G LTE connections that will support videos endlessly without affecting the website performance.
Build trust, boost your sale numbers, and be productive in your M-commerce marketing trends.

NFC-Enabled Mobile Payments

Just wave your phone before the terminal to make payments, yes that is what NFC is all about. NFC, short for near-field communication, provides high authorization power over regular card-swipe mechanism.
NFC-enabled Smartphones are already in use, so the action of future shoppers seems to be only tapping and waving.

Augmented Reality

What is an augmented reality? A simple example, imagine a street with a virtual route or a product with visual enhancements, so one can expect to experience the better in no time.
Through AR one can have both physical and real psychological experience in a go.